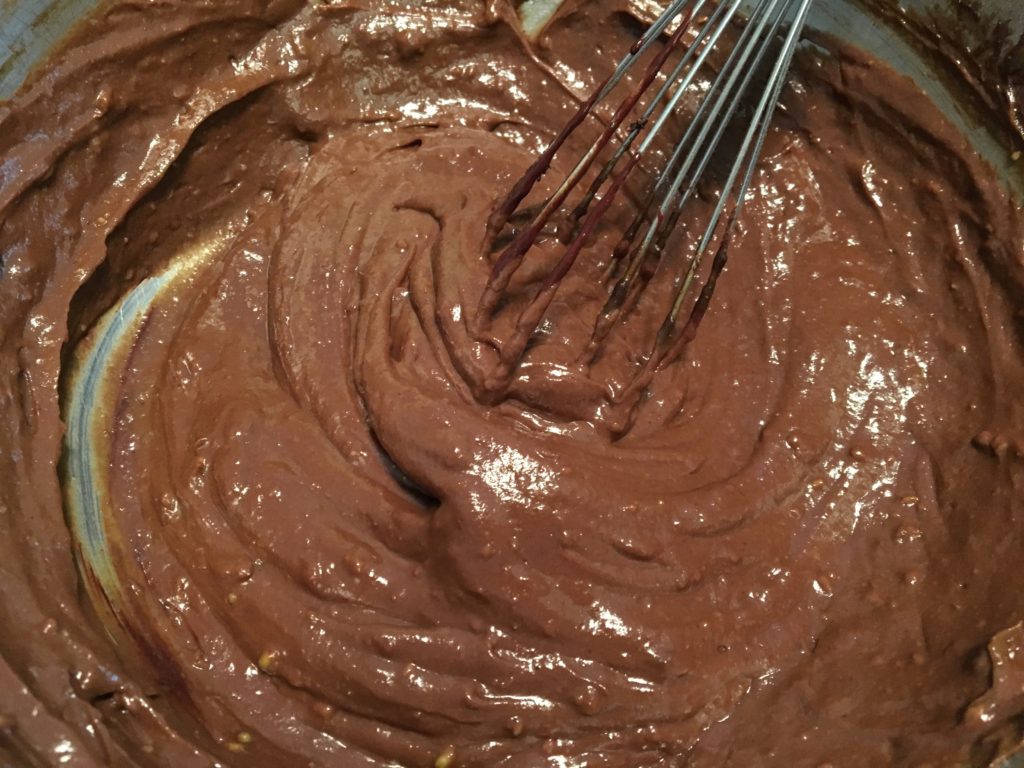 If you would have told me 4 months ago how much I would love this vegan, sugar free, chocolate-avocado frosting … I would have laughed right in your face.
Who the hell makes chocolate icing with avocado?!
Well, I do!
Even my dear husband likes it and that says a lot! I can't wait to make another gluten free chocolate cake to share either. The cake recipe is super simple and easy to make. Bonus? This frosting makes it chocolate heaven. 😁
It's been tough giving up sugar (among other things) but I'm 30lbs down and counting! Woooohooo!
I hope you enjoy this recipe. Be sure to tag me when you make and share your frosting. I'd love to know how you enjoyed it.

Recipe: Dark Chocolate-Avocado Frosting
This is an easy vegan, sugar free frosting to make for cakes, homemade pop tarts and even to spread on cupcakes or dip strawberries.
Author:
Danielle Hatfield
Ingredients
2 ripe avocados (pitted and cut up)
½ cup 100% pure cocoa powder
4 squares Ghirardelli 100% cacao (melted)
½ cup Pure Canadian Maple Syrup
2 tbsp coconut oil
1 tsp vanilla extract (Homemade Sugar-Free, Alcohol-Free Vanilla Extract is ideal)
1 tsp cinnamon
Instructions
In microwave safe dish heat 4 squares of Ghirardelli 100% cacao for 15-30 second or until melted
In large mixing bowl add all ingredients
Mix by hand (if you are brave and have great whisk stamina) or us electric mixer.
refrigerate while your cake is in the oven
will cover one 9" round double layer cake