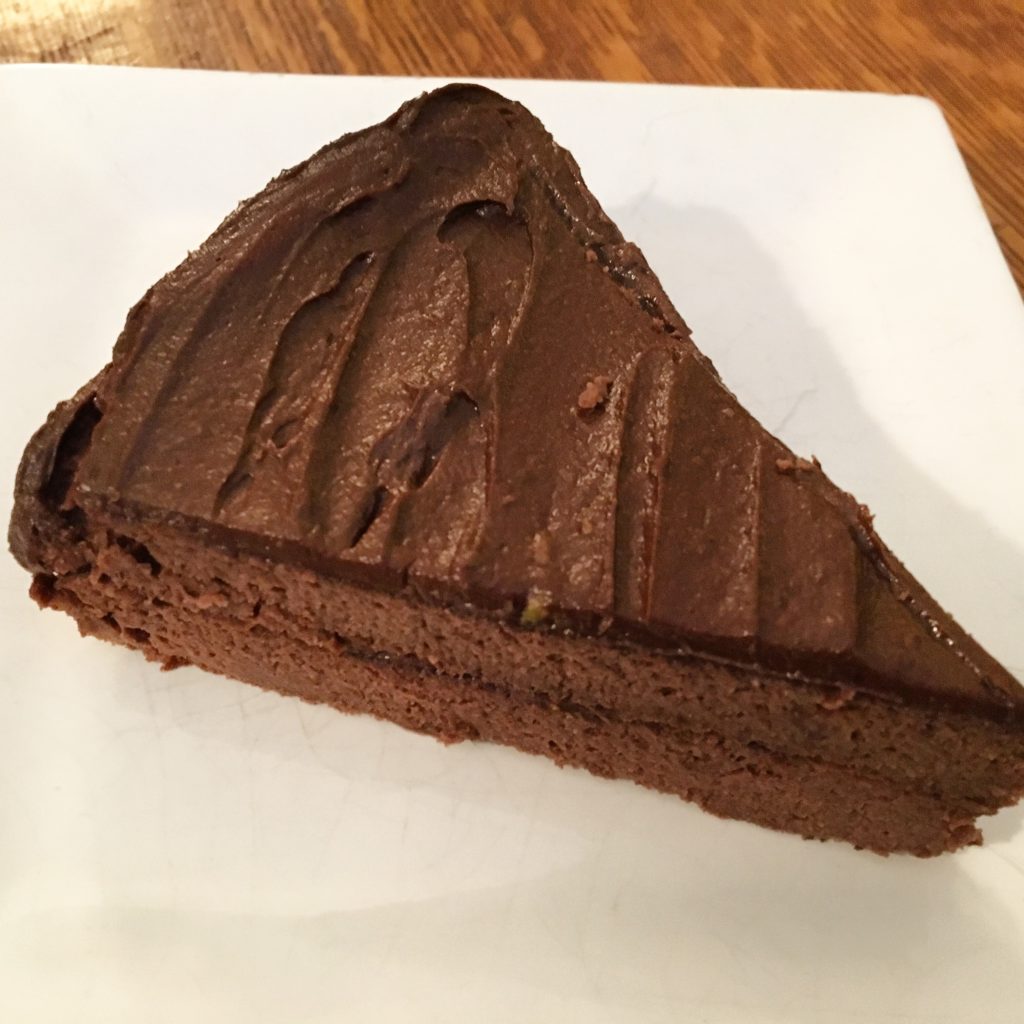 THIS recipe is amazing. And 🙌🏻 I finally get to eat cake!

It's my second third try at working out the recipe and the feedback from my Dear Husband is that it's SO yummy and when am I making another one. Yay! I will say that the cake (above) wasn't as big and fluffy as I'd hoped, but it was still VERY good.
I plan on making it again next week and I may add a bit more water and garbanzo bean flour to make it a bit more fluffy… I'll update the recipe if it turns out well! You will really love the Chocolate-Avocado frosting too. (recipe)
Please tag me when you bake and share photos, I'd love to hear what you think!

Recipe: Gluten Free and Sugar Free Chocolate Cake
This gluten free sugar free chocolate cake is the perfect treat for you to enjoy minus the guilt. It's also a great addition to any family gathering as a healthy alternative.
Author:
Danielle Hatfield
Serves:
1 9" double layer cake
Ingredients
6 ripe (and I mean RIPE y'all) bananas
1 tbsp water
6 eggs
6 tbsp (3/8 cup) 100% pure cocoa powder
2 tbsp garbanzo bean flour (or old fashion oat flour)
Instructions
preheat oven to 350* and grease/flour two 9" round cake pans
whip water and eggs until fluffy (I use my blender)
add bananas and remaining ingredients in large mixing bowl and blend well
our mixture evenly between two cake pans
bake at 350* for 45-min - 1 hour (or until toothpick comes out clean)