I've been working on perfecting my chocolate chip cookies for a few months and finally feel ready to share the recipe.
It may have something to do with a sweet text I received today that said – "Without meaning to be effusive, you make the best chocolate chip cookies I have ever eaten." *sigh* It's what we all crave to hear when we bake and share something right?! Well, if you're looking for a delicious homemade sweet treat to either add to your weekly meal prep or share with family and friends this is a satisfying and easy recipe.
View this post on Instagram
Homaro Cantu once said "When we think of classic American desserts, we tend to imagine apple pie and ice cream. However, the most classic American desert of all might be the chocolate chip cookie." I couldn't agree more.
A fun fact about the chocolate chip cookie is that it was invented by American chefs Ruth Graves Wakefield and Sue Brides at the Toll House Inn in Whitman, Massachusetts in 1938. Here's the original Toll House recipe and a little backstory on how it was inspired.
Are you making cookies for someone who isn't a fan of chocolate? You can easily substitute the chocolate chips with carob chips, nuts, raisins, dried cranberries or butterscotch chips. Have fun playing with the recipe and making it your own.
I hope you enjoy baking, eating, and sharing these chocolate chip cookies as much as I do!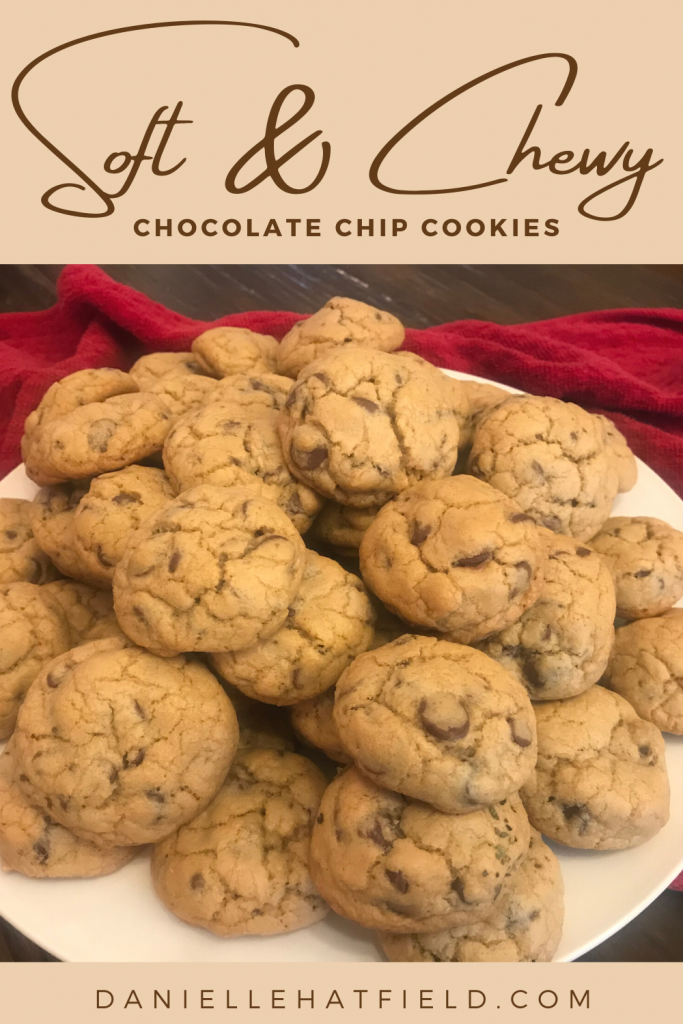 Soft and Chewy Chocolate Chip Cookies
*preheat oven to 350 degrees*
Ingredients:
2 eggs
1 stick room temperature unsalted butter
1 1/2 tsp vanilla
1 tsp salt
1 tsp baking soda
3/4 cup sugar
1 cup brown sugar
2 cups all-purpose flour (sifted)
1 cup mini semisweet chocolate chips
2 cups semisweet chocolate chips
Directions:
preheat oven to 350 degrees
beat eggs, vanilla, baking soda, sugar, brown sugar, and softened butter until smooth
sift in flour and mix thoroughly
add chocolate chips and blend until evenly combined into dough
use ice-cream scoop to level and portion out balls of dough onto chilled plates
wearing gloves (you'll thank me for this!) divide each scoop in half, then half again. forming four dough balls per scoop – approximately a 1 inch ball of dough
on greased cookie sheet space dough balls about 2-2 1/2 inches apart
cook for 13 minutes at 350 degrees on middle rack
let cool on metal rack
eat, share and enjoy!
If it's your first time visiting, take a look at my other recipes and be sure to leave a comment and let me know which are your favorites.