Y'all know I love trying/creating new recipes. You also may have figured out that I love spicy food (even though it doesn't like me). When I saw this post by Isabel (@familyfoodie) on Instagram I HAD to try making SPICY deviled eggs. Thankfully my friend Davina (@davinavb) shared a basket full of peppers she grew and made this deliciousness possible.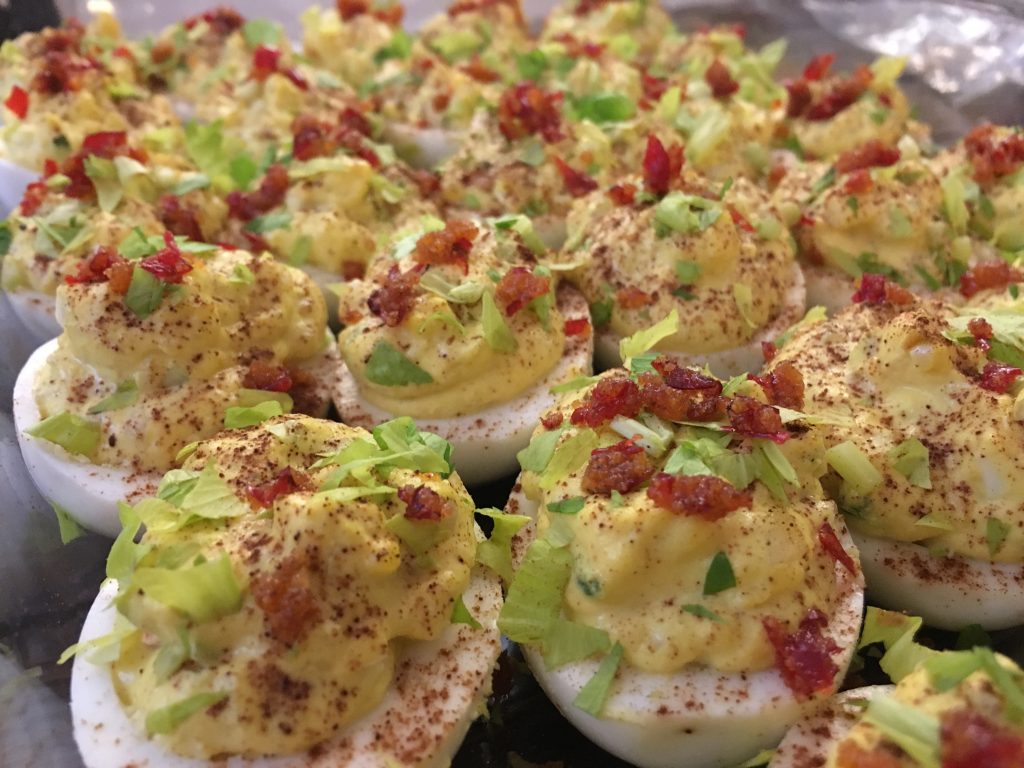 If you're like me, you love sharing your recipe successes with friends and last night I did just that. Feedback was great and nearly everyone loved the kick and crunch of these devilishly good eggs. 
I hope you enjoy making this recipe. I truly made it up as I went along and was inspired by Isabel's post (that bag in the cup thing is a LIFE SAVER!). 
Be sure to leave a comment to let me know what you think of this recipe. I'd love to hear your feed back!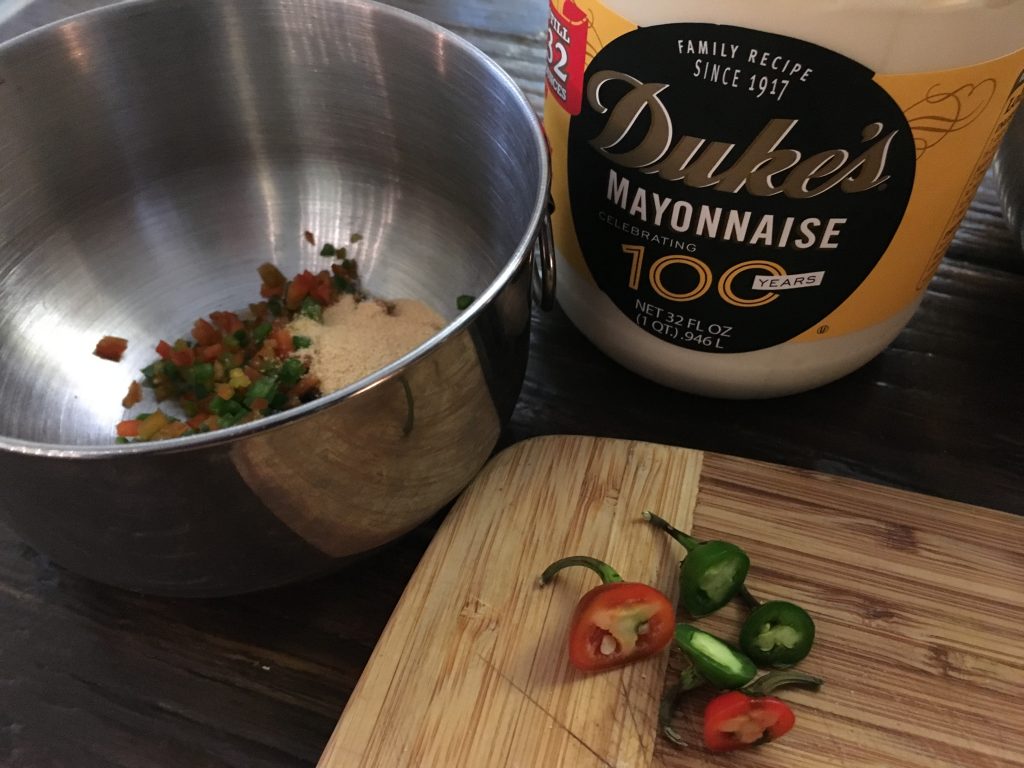 Recipe: SPICY Deviled Eggs
Author:
Danielle Hatfield
Ingredients
18 eggs (boiled, peeled, cut in half)
5 jalapeno peppers (deseeded and diced)
5 Thai Chili Peppers (deseeded and diced)
2 tsp garlic powder
1 tsp onion powder
9 tbsp Duke's mayonnaise
1 tsp turmeric
2 stalks celery (diced)
1 small white onion (diced)
½ tsp salt
¼ tsp black pepper
2 tbsp shredded Gruyère cheese
Instructions
boil eggs, peel, cut in half, and separate yolks
mash yolks thoroughly and mix in all ingredients listed above
place quart size plastic sandwich bag in small bowl or cup and place yolk mixture in bag
snip end of bag and pipe in yolk mixture into each egg half
sprinkle eggs with paprika
cut ½ cup of celery leaves and sprinkle over eggs
in small frying pan mix 10 Thai chili peppers (deseeded and diced), 3 tsp olive oil, 1 tsp onion powder, 1 tsp garlic powder - cook until browned.
on side of pan mash Thai chili mixture to release olive oil
sprinkle Thai chili crumbles over eggs
chill and serve