Did I mention that I love pickles? Not an eat daily kind of habit, but I do like having them in the fridge for a healthy snack when I'm craving something crunchy. They are also always great to share with neighbors and friends.  I usually let the pickles sit a day or two before eating/gifting and I recommend eating within a few weeks or at max two months.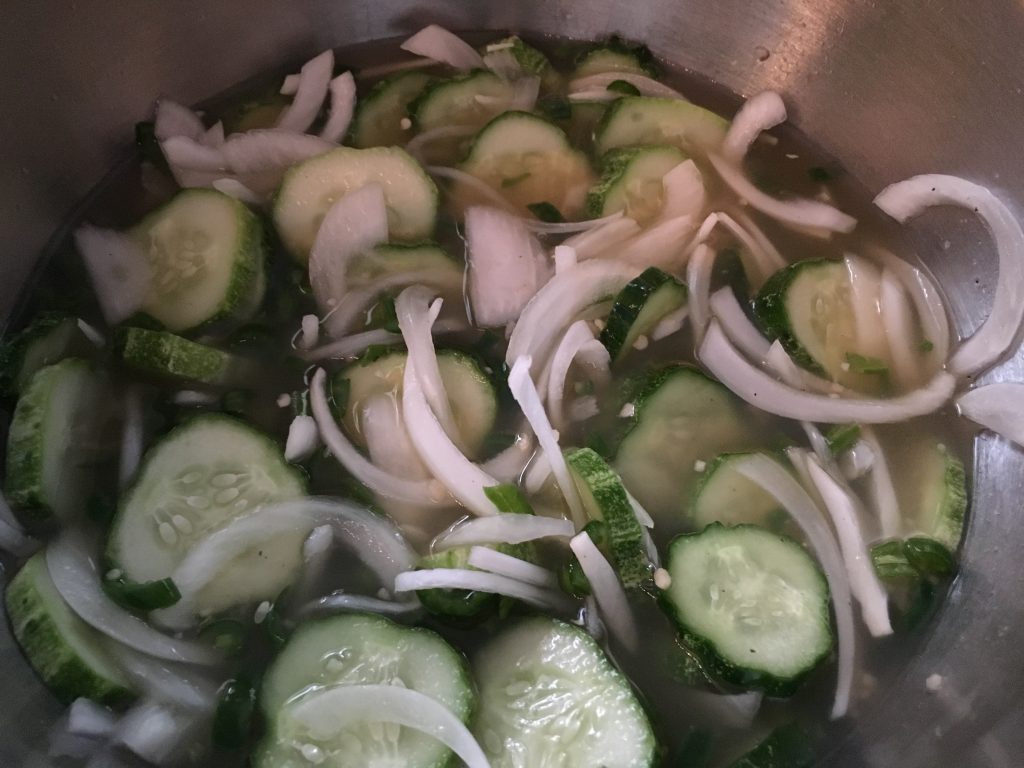 For this recipe, I used Faucette Farms cucumbers from The Corner Farmers Market and Bragg Organic Apple Cider Vinegar. The onions and garlic we picked up at the grocery store so be sure to save your onion bags to make this onion bag dish scrubby. 
If you're lucky, you'll have friends who share their cucumber bounty when the season is upon us and, if you're brave, you'll make a commitment to grow some of your own food. (see the links below for tips on how)
Before you begin, I encourage you to pick up 12 BALL® quilted crystal regular mouth half pint 8oz. glass mason jars (with lids and bands).  These are my favorite jars to use for pickles, jam, preserves, and sauces. If you are just getting started, Ball has great resources, recipes, and a Canning 101 section that would make your Grandma proud. 

Recipe: Refrigerator Pickles
Author:
Danielle Hatfield
Ingredients
2 cups Bragg Apple Cider Vinegar
1 tsp salt
½ tsp pepper
6 tbsp honey
1 tbsp garlic (diced)
2 tsp dill weed
1 small white onion (shaved)
6 medium cucumbers (medium sliced)
p.s. This recipe is candida diet friendly.
Helpful links: 
How to grow your own cucumbers
Tips for Using Apple Cider Vinegar to Treat Chronic Yeast Overgrowth