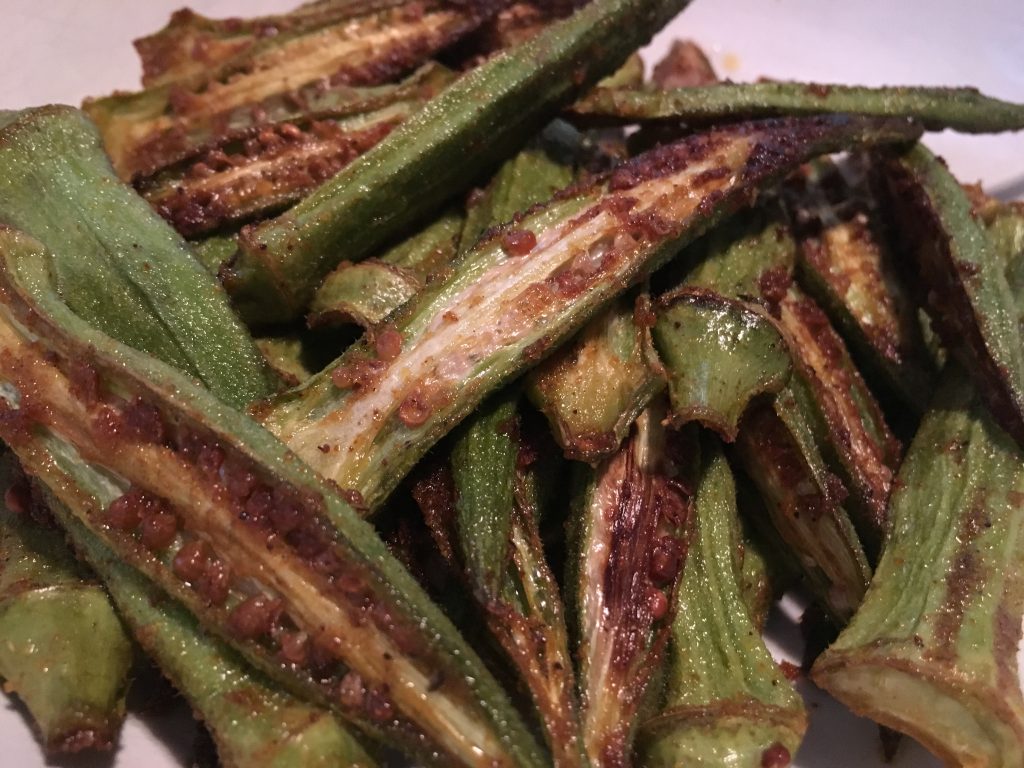 If you are wondering what gift to bestow upon me for any occasion – let me suggest a BIG helping of okra. (not even kidding) I love it freshly battered and fried, in gumbo, and yes, even *gasp* baked. 
Recently my husband brought home a few bags of Bernie's Berries local okra (lo-kra) from one of our favorite grocers and I couldn't wait to put our Savory Spice Shop Black River Creole Seasoning to use. If you are looking for the perfect summer side for your lunch or dinner – this is it. It's easy to make, savory, and the right level of spicy.
I hope you enjoy this recipe!

Recipe: Black River Creole Baked Okra
Author:
Danielle Hatfield
Ingredients
1 tbsp olive oil
2 bags of whole okra (sliced in half lengthwise) approx 3 cups
1 tsp Savory Spice Shop Black River Creole Seasoning
salt and pepper to taste
Instructions
preheat oven to 425
toss sliced okra, olive oil, creole seasoning
place okra face down on an ungreased cookie sheet
bake for 30 min, turning halfway through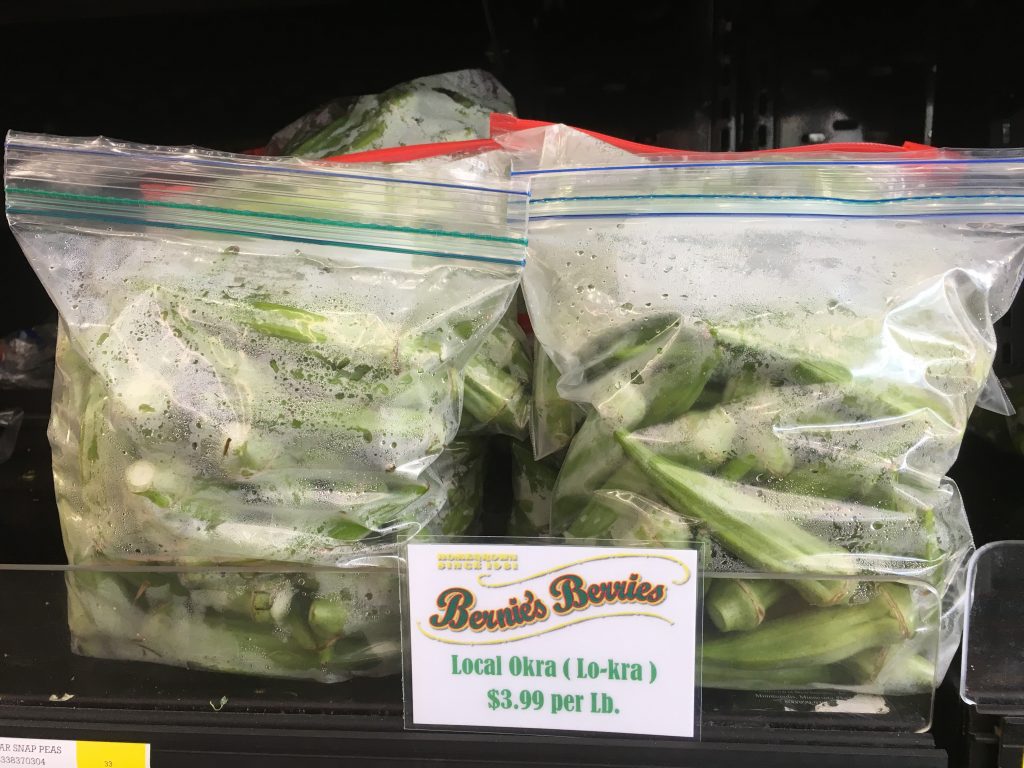 If you live in the Piedmont Triad be sure to visit Bernie Berries at The Kenan Farm. You can also find them on the shelves at Bestway Grocery. 
Bernies Berries
at the Kenan Farm
5421 Groometown Road
Greensboro NC 27407
Phone: 336-852-1594
M-Fri 9-5pm, Sat 9-4, Closed Sun