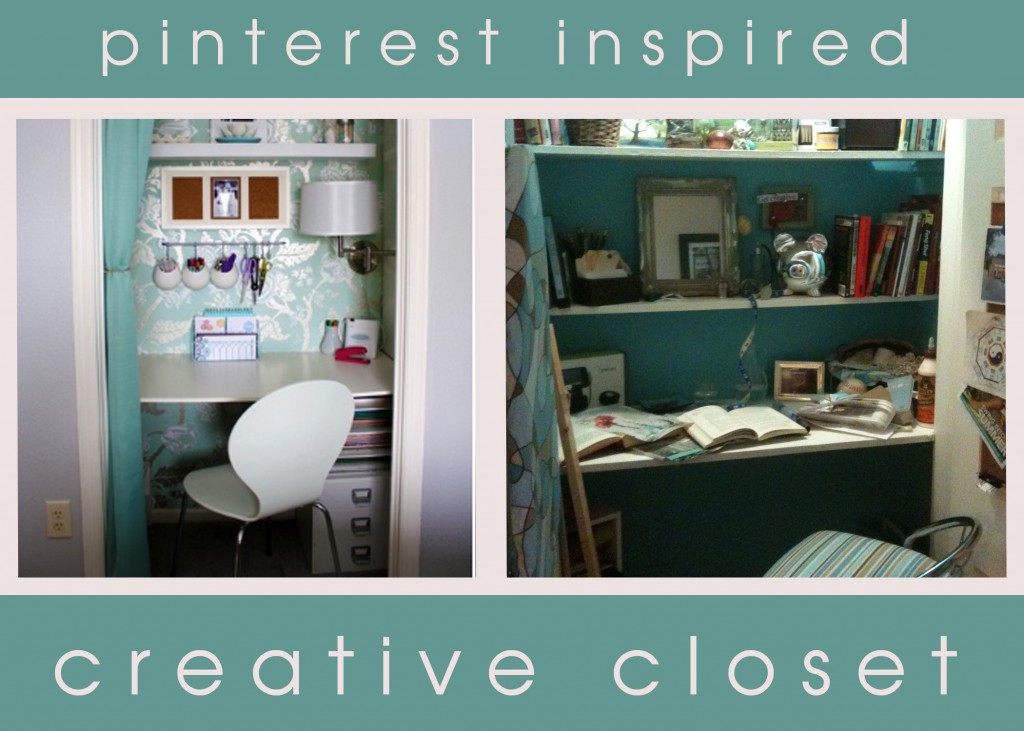 For me, Pinterest is all about feeding my own creativity. Though I am happy that others discover and re-pin what inspires me . . . I am not out to gain followers. I indulge solely to feed my artistic core and only repin what I value. I'm sure I'm no different than many who look forward to the visual crack that perfect strangers share. . . often, I find myself moved into action by one simple pin and that is what I love about it.
Last year I had the great pleasure of meeting Author and Designer Jennifer Duchene. Her book, Le Chic Cocoon, helped me realize my need to have my own personal creative space. A refuge, so to speak, where bold colors and vivid ideas could percolate and spill out into reality. Because of reading her book, I was not afraid to take on this project.  When I discovered this pin, I let my divine intuition take control to create a refuge for my inspirations.
I hope my project inspires you!
—
What pin inspired your recent DIY?