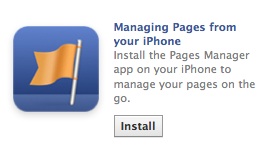 Recently, while poking around my facebook page (go ahead and like me, you know you want to!) I noticed this little message informing me that I could now download the new Facebook Pages Manager for my iPhone from the App Store. Now, I had been seeing this since May.
My first thought was . . . WTF?
Why create a whole new app when it would be great to manage everything from the existing Facebook app? So far it has a 2.5 star rating out of 116 reviews. I'm still in test drive mode.
The features that the new Facebook Pages Manager App offers allows page admins to :
Post new updates and photos and respond to comments as you pages
View and reply to private messages
Get notifications about new activity on your Pages right away
View your latest Page Insights, including checkins
One thing that I think this (and the regular Facebook app) is missing is the ability to tag.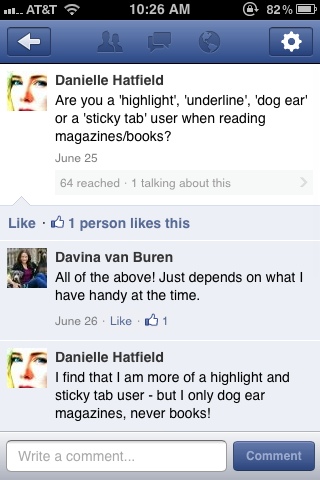 I'm not talking about those horrible self promotional tagfests where everyone in a 3 county radius is tagged in a post just to "increase awareness" – People who do that . . . well, don't get me started on people behaving badly on social sites.
What I see a tagging feature being valuable for are real partnerships between brands. The type of partnership where tagging collaborators, sponsors and public figures would be integral to a joint social awareness campaign.
Now to be fair, I eventually changed my WTF to an 'I see' . . . and I did.  Having a stand alone app would be helpful to those who manage more than a few pages. Or who just want to separate their social peas & carrots so to speak.
—
So far I am enjoying the new Pages Manager App. What about you?
Is there functionality you would add to the app as a page manager?