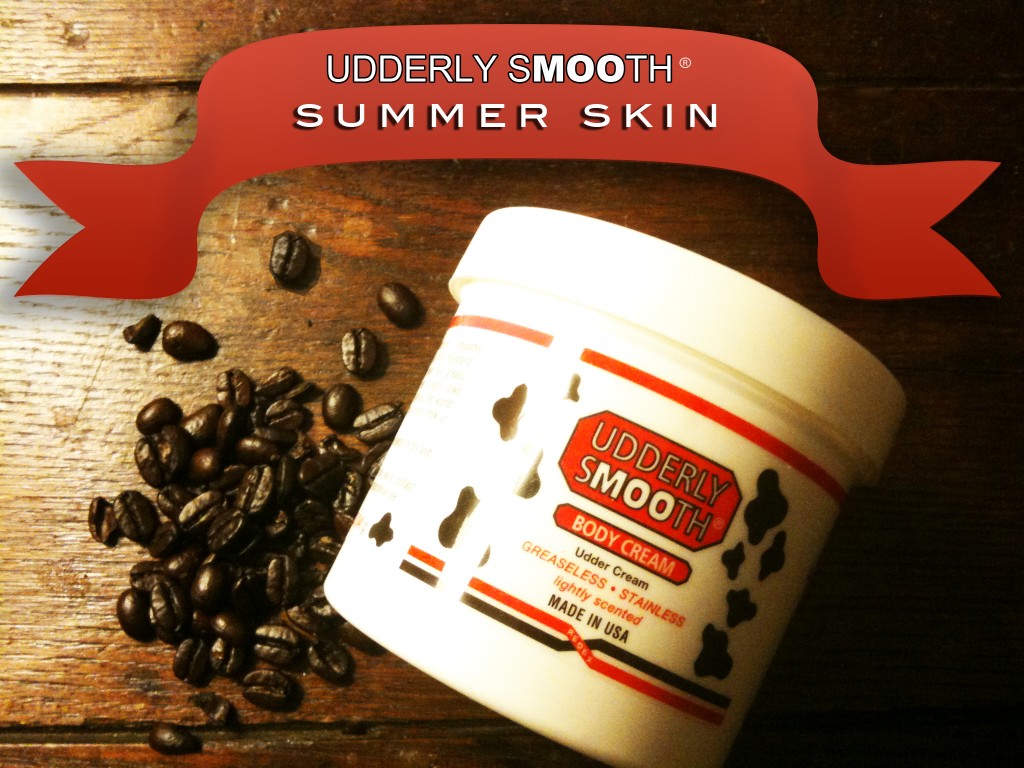 Recently I was chatting with @udderlysmooth, one of my Bloggy Conference Sponsors, on twitter about a weekend project that left my hands less than lady like. Linda suggested adding some sugar to my Udderly Smooth to create a scrub. What a great idea! I'm sending some to @reneedobbs, and avid gardener, so that she can put it to the test!
This mixing idea got me thinking one morning, while I was sleepily grinding the coffee beans. I imagined how fantastic it would be to create an exfoliating and skin firming scrub to get my skin summer smooth using my coffee grounds. It's no secret that caffeine has been used for years to perk up skin.
This is a simple recipe. 2 parts Udderly Smooth Udder Cream to 1 part coffee grounds. Be sure to mix thoroughly!
– For a facial scrub : I like to leave the mixture on my skin until the Udder Cream has completely soaked in. Then I simply rise off coffee grounds over the sink. If you prefer to use a wash cloth, remember that coffee will stain.
– For a body scrub: be sure to have a loofah, sponge or poof to massage mixture into skin while in the shower. I usually use a wire mesh tub strainer to catch all of the coffee grounds from going down the drain.
Once you have rinsed your skin, use your Udderly Smooth Udder Cream straight out of the jar for super smooth summer skin!
—
How do you use Udderly Smooth?