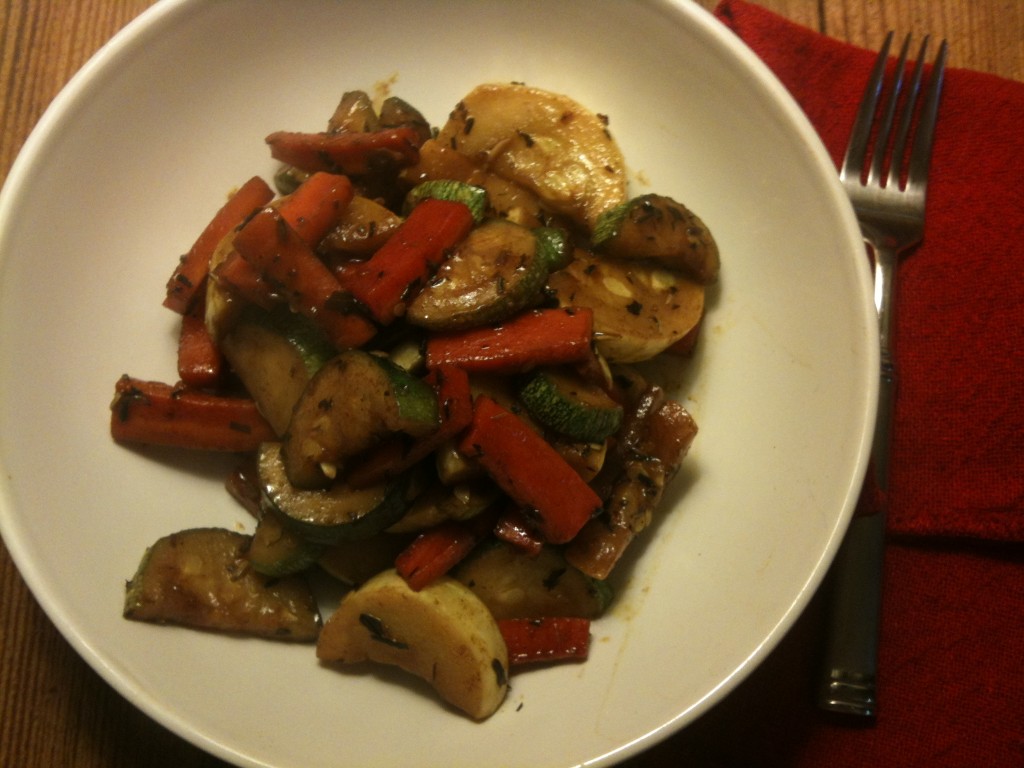 This Spicy Zucchini Stir Fry recipe is a quick and healthy side or a main dish!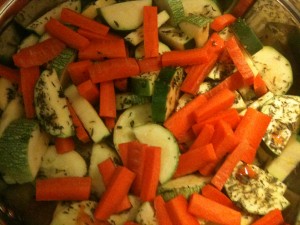 Time:
From start to finish about 30 minutes.
What you will need:
1 medium Green zucchini
1 medium Yellow squash
1 medium Calabacita zucchini
1 large carrot
2 tbsp Olive oil
1tsp Spice Shop Herbes de Provence (Salt-Free)
1/2 tsp curry powder
1/4 tsp paprika
1 tbsp Molasses
Hot Sauce to taste (I used some from our last bottle of the Hawthore Hotel Hotsauce we got on our trip to Salem in '09 for Halloween – it is SO GOOD!)
Directions: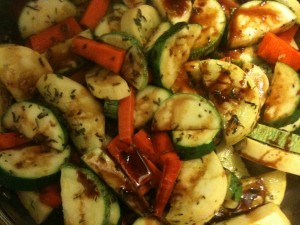 Cut zucchini and squash in half then slice into 1/2″ pieces (when cutting carrots for the stir fry, cut in half length wise, then half lengthwise again before slicing into 1 1/2″ pieces)
Over medium high heat add 2tbsp Olive Oil and cut vegetables
Stir to coat with oil then add spices and Molasses
Add hot sauce and continue to stir
Reduce heat to medium and cook covered for 10 minutes, stirring occasionally
Remove from heat and serve!
—
What are some of your favorite summer squash recipes?