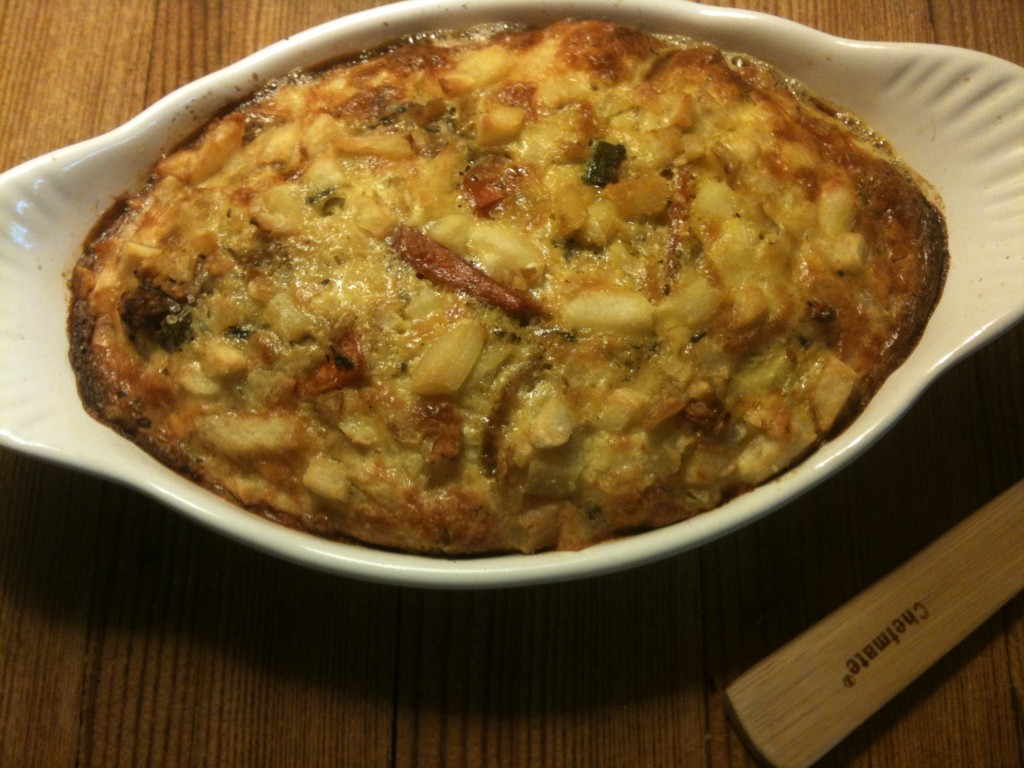 You all may remember my Spicy Zucchini Stir Fry recipe. Well, this is a fun leftover bake that is perfect for breakfast!
Time :
Start to finish approximately 40 minutes
Leftover Spicy Zucchini Stir Fry
2 potatoes
4 eggs
1/4 cup heavy cream
1 medium tomato
1/4 cup red onion
Directions :
Dice potatoes into 1/2″ cubes – setting aside a handful of potatoes
Coat baking dish in olive oil and add a layer of diced potatoes (about a 1/2″ thick)
Add Spicy Zucchini Stir Fry
Whisk eggs and heavy cream and pour over Spicy Zucchini Stir Fry and potatoes
Add the handful of potatoes you had set aside around the edges of dish
Bake at 400 for 30 minutes (or until middle has risen a bit and the egg is no longer jiggly)
Cut into slices and plate, garnish with fresh diced purple onion and tomato
—
What recipes have you made with summer vegetable leftovers?