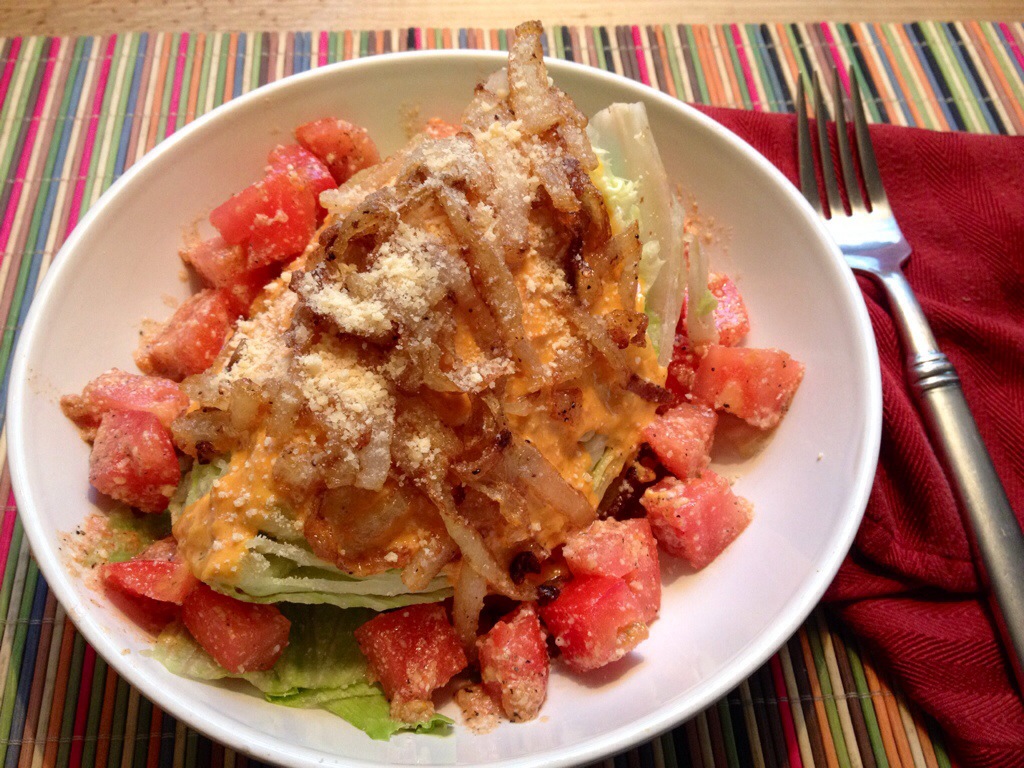 Salads are often simple and (hopefully) healthy. Mine usually consist of what ever I can find on hand and occasionally I get really creative. (No, this is not one of those times.)
Truth be told, I'm sharing this recipe to introduce you to this life changing creamy roasted tomato dressing I discovered thanks to Renee Dobbs over at Magnolia Days. Renee shared this recipe from Hungry Couple (inspired by THIS BLT Potato Salad Stacks recipe made by Renee) and it is the BEST dressing I have ever had. I am not even kidding when I say that you could drink it right from the blender.
I hope you enjoy this salad. Let me know what you think of the dressing when you make it!
Recipe: Crispy Onion Wedge Salad with Roasted Heirloom Tomato Dressing
Author:
Danielle Hatfield
Ingredients
Creamy Roasted Tomato Dressing
1 medium onion
¼ head of iceberg lettuce
1 medium tomato
1½ tablespoon parmesan cheese
olive oil
salt and pepper
Instructions
make your roasted tomato dressing first!
dice tomato adding 1 tablespoon of parmesan cheese with a bit of salt and pepper. Set aside.
slice onion in half and then slice lengthwise
saute onion over medium high heat until brown and crispy, drain and set aside.
place ¼ wedge of lettuce in bowl and add tomato mixture around base
add a bit of dressing then onion on top of wedge
add remaining parmesan cheese and serve!