In case you've been living under a rock or simply haven't heard that Google May Feature You In An Ad With 'Shared Endorsements' (Unless You Opt-Out) it's time to sit down, read up and make up your mind on how you want to handle this.
If you have a Google+ account, first read up on how shared endorsements work then head over to https://plus.google.com/settings/endorsements
scroll down until you can unclick the box that says "Based upon my activity, Google may show my name and profile photo in shared endorsements that appear in ads."
click save
You will see a prompt that asks "Are you sure? When you disable this setting, your friends will be less likely to benefit from your recommendations." If you're sure then click continue and be done with it.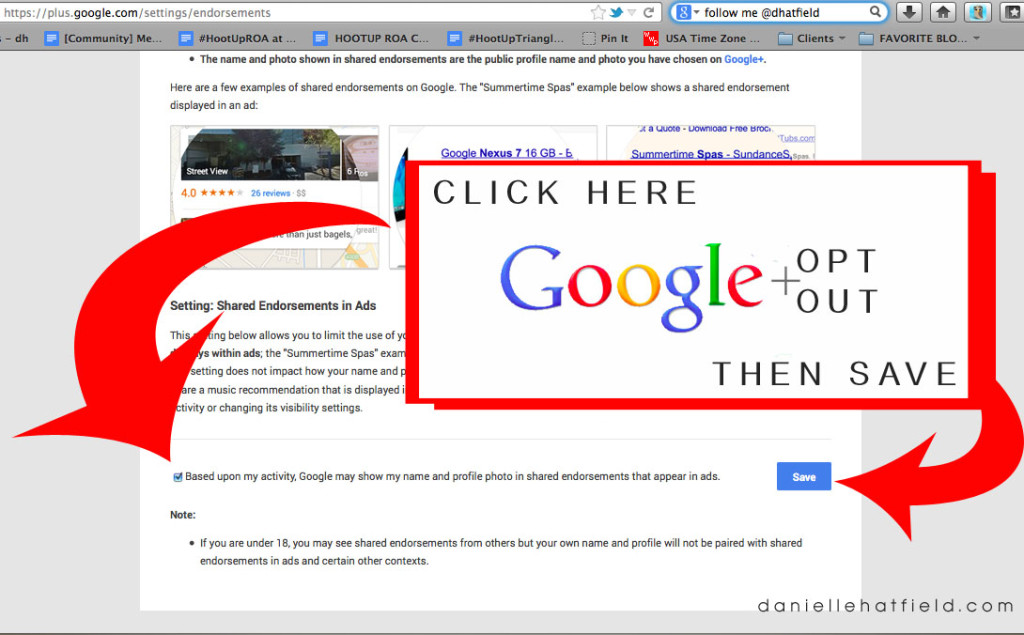 A few articles on Google Plus Shared Endorsements you may find useful :
—
What are your thoughts on shared endorsements? (I can see how it would be useful to support local businesses).
What are your concerns with shared endorsements?