For those of you who don't know . . . HootUps are casual, free to attend events organized by HootSuite users around the world. These events are a great opportunity for HootSuite users to bridge their online and offline worlds.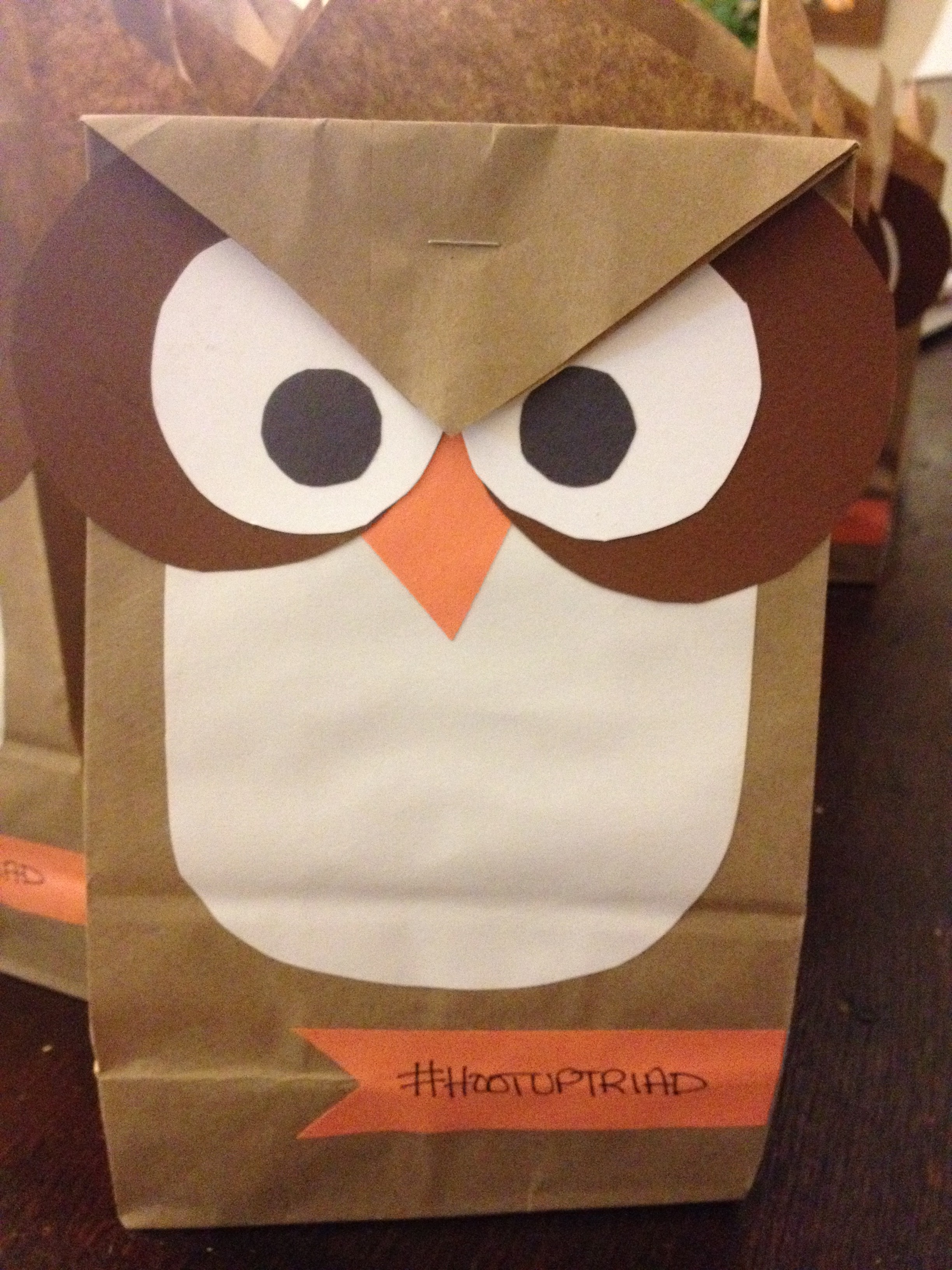 We held the first HootUpTriad in search for Triad HootSuite users that are interested in working with us on fun and educational HootUps, where presenters and attendees get to share their knowledge with the global and local community how HootSuite Helps them.
Big Thanks to @allisonwhitey, @dioniLwise, @debbie_fuchs, @smartysworld, @williamskim, @yourhometriad and @brandonpierce for sharing how Hootsuite helps them and their own #HootTip! BIG thanks to the folks at East Coast Wings for the hospitality, discount and gift of TWO free meal tickets for two lucky Owls!
Be sure to use the Twitter hashtag #hootuptriad and #hootup and follow the list of ALL the Owls that attended the first HootUp in the Triad!
Check out photos from the HootUp!
Have some photo's to share, and maybe even a blog post? Be sure to leave a link so that I can add it here!

(For those of you who have asked : I'll be posting the DIY for the cute gift bags I was inspired to make, thanks to pinterest, soon!)
—-
Everyone has their own reasons for loving HootSuite right?! What's yours?
Have a #HootTip?