Not only am I a sucker for vintage luggage, but for vintage brands as well. (If you're on Pinterest be sure to follow this board for all things LV vintage luggage porn)
I admit that before stumbling across a treasure found in an attic and posted on Reddit, I really didn't know that much about Louis Vuitton's legendary history, only what the brand represented to me. . . (read this in your best Don Draper voice) generational quality thanks to enduring craftsmanship at investment prices.
Maybe this post should be called, "How to build your brand like a Malletier." or "How a trunk maker changed the world." For those of you who are curious, 'Retracing the Trunk' by Les Courtisans details is a visual exploration of one of the brand's iconic designs.
I'm pretty sure that Louis Vuitton could scarcely imagine how his trunks would evolve into one of the most iconic brands in history. . . but then again, maybe he could and that thought is exactly what kept him from giving up on his brand after he lost everything during the Franco-Prussian War in 1870.
You may not know this but "When Napoleon assumed the title of Emperor of the French in 1852, his wife hired Louis Vuitton as her personal box-maker and packer. This provided a gateway for Vuitton to a class of elite and royal clientele who would seek his services for the duration of his life and far beyond, . . ." [Read the full biography]
Now, stop and think about that paragraph for a moment. Is your brand ready to walk through a gateway of opportunity?
There are a few lessons in building a brand we can all learn from Louis Vuitton.
As you begin to build your brand (or think of refreshing/remaking your current one) identify who the keeper of your brand is. There must be an "unpickable lock" when it comes maintaining a consistent brand experience and this means each encounter someone has with your brand. From business cards, menus, your website/blog, social media, product packaging, trade show booths, internal communications . . . the possibilities are endless.
Regardless of what product or service you offer . . . slow down, and really look at what is bringing in the most attention and the most revenue for your brand. Imagine the success you will have when you eliminate wasteful processes, products, services and meetings and focus instead on building your skills and letting your brand to grow.
When to leave that logo alone!
Louis Vuitton's logo (LV monogram) was created by Louis' son Georges Vuitton. George invented the symbol by printing his father's initials on canvas and was first used in 1896. Since then, despite the brand's growth, this logo remains. (Thank goodness!) For brands like Louis Vuitton, it's the history of the logo that makes it so iconic. A simple monogram that is now synonymous with luxury.
"The fundamental idea and core concept behind having a 'corporate image' is that everything a company does, everything it owns and everything it produces should reflect the values and aims of the business as a whole." Jacob Cass of Just Creative shares. Jacob goes on to say that "Logo design, identity design and branding all have different roles, that together, form a perceived image for a business or product." 
So you can see why changing a logo is a tough decision for many brands and in many cases can be a mistake. Remember when GAP tried to change their logo? It went horribly wrong and the Gap Reverted to their Original Logo After a huge Social Media Backlash.
Before changing your logo (or anything for that matter), you need to sit down an access your brand's footprint. Social media, collateral marketing, website/blog, product design, services offered . . . know it all.
Understand that your brand is an experience and that your logo represents more than you realize.
There are times though, when rebranding is good. Outdated logos and company names or tag lines that no longer reflect "where your brand is winning" can literally kill your business.
If you DO decide to take the leap to update or re brand completely but don't invest long term in developing the brand beyond the logo. You are wasting your money.
Building a Brand Identity, that will last,  requires fearless transformation.
When Louis Vuitton unveiled a new luxury collection 'objets nomades' at Design Miami . . . it left some, like me, well . . . scratching their heads. But once I saw the brilliance of the transformational designs it began to make sense. These pieces are conversations waiting to happen.
To me,  the launch of the travel collection objets nomades, was a fearless decision to break free from what was expected and transform the perception of the brand without compromising it's legacy.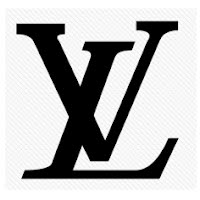 No one, and I repeat no one, is more passionate about your brand than you. In order to build a brand that will last, you must be willing to channel your inner Louis Vuitton and never give up on your passion.
Success is not something that happens overnight . . . I would say that success is a daily routine that is centered around specific goals – but in reality? Success is having the courage to trust your gut, taking risks and never losing the passion for what you want to do.
I am so struck by the fact that Louis, at the age of 13, wanted to go to Paris. 3 years after traveling on foot he arrived, and eventually became the apprentice to Monsieur Marechal. . . Louis' success did not happen at once.
But it did begin when Louis took his first step toward Paris in the spring of 1835.
What iconic brand has inspired you to think differently about building your own?
—-
You may also find these of interest :
@parishotel 's post Vuitton or Goyard?
5 Lessons in Personal Branding I Learned From my VOSS Water Bottle
What to Consider When Developing a Brand