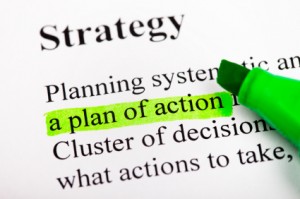 I remember when I first started my blog. I didn't quite know what I wanted to do with it and what I ended up sharing was a smattering of what I found interesting on the web.
Over the years I have learned so much, as we all have, about the importance of having a firm plan of action when it comes to blog content. Learning How to Develop a Content Strategy for Your Professional Blog goes a bit deeper than just clicking 'publish' a few times a week.
With social media becoming an integral part of how we create, consume and share content – it's no surprise that by creating a strategy we can remain focused on our goals and objectives and ultimately build a better community of educated and vocal brand advocates.
I have encountered those who are willing to spend time and money on developing a logo, great website and blog design, even a  social media presence – but then completely skip planning for and creating the core content that will drive clicks, attention and engagement.
Content strategy should be the keystone of your quarterly brand planning.

"Content strategy plans for the creation, publication, and governance of useful, usable content," says Kristina Halvorson, author of Content Strategy for the Web.

One of the biggest questions you need to ask yourself is "Why do people come to my website/blog and am I consistently providing the content they are looking for?" Another great question is "Am I focused on developing content dedicated to the primary and secondary keywords used to discover my industry?"  Answer these and you will have a better insight on where you need to begin.
The first building block to your content strategy are your goals and objectives. What exactly do you hope to achieve from your investment in being online? What actionable items can you do to get there? Be honest.
Some people will say they want their blog to drive more sales. . . and desperately SELL, SELL, SELL in every interaction . . . on their blog, on social sites and in person.  Creating content that comes off like a cliche of a sleazy salesman will only drive people away. Understand that no one likes to be sold to. If your goal is more sales, than you may consider spending time cultivating awareness and sharing your passion for what you do in educational ways.
There is no fast acting panacea when it comes to nurturing and creating great content. It takes time to thoughtfully promote, backlink, and share your content. Traffic will grow through your consistent efforts.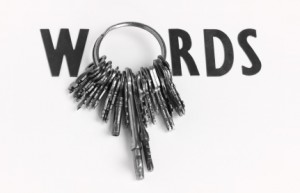 In order to create an integrated, long-term approach you need to identify what keywords you want your website/blog to rank for. Research with the help of paid tools like SEOMOZ or free ones like Google's Keyword Tool will help you map out organic content that not only educates your brand advocates – but helps you reach a new audience through the words they use to search for relevant content.
Concentrate your resources and commit to the goals you've set. Each action you plan now will help make your goals happen and keep you focused on quality content vs. quantity. Don't feel pressured to post every day when you first start. It's better to post weekly and increase your frequency than to post consistently for a few weeks and go months with out a post.
Now that you have your goals and the keywords you want to rank for, take time to find your influencers and build long term relationships with them.  They will offer candid feedback and let you see first hand what topics, products and events are driving conversations.
One word of warning : beware of 'puppet masters'.
Puppet masters often wear the title of influencer because of all of the online chatter they appear to garner with other hypothetical influencers – but what most don't realize is that the chatter created by what appears to be many brands is often one person.
Engagement with a puppet master may get you noticed at first – but should in no way be confused with organic brand awareness and real community relationships.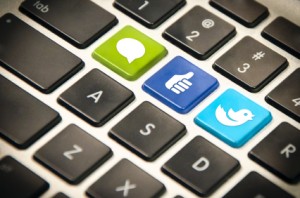 Determining the shareability of your content ideas before you invest countless hours creating it will save you some serious heartache.
Is the content you are proposing to create made to stick? A few types of sticky content : timely industry news, new product or service, helpful resources, humorous stories, product reviews, event coverage, travel stories, recipes, DIYs (I could go on but I think you get the idea).
Creating Sharable Content is a skill that is honed through action and education. Make it a point to seek out helpful Tips To Get Your Blog Content Shared.
If you or your team don't have the time to invest in content creation you can always hire a professional* to help you source, curate create and manage content. Make sure that the content they are creating for your brand is consistent with your goals/objectives and that you communicate success.
*There is a difference between hiring someone to help with content creation and putting someone in charge of your brand's online voice. It's your relationships and personality that have made you successful . . . it's up to you to make sure that your online presence is authentic and that you are taking an active role in nurturing those online relationships that could turn into real life business.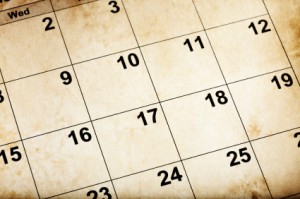 Developing a content editorial calendar will help keep your team focused on the goals and your blog content consistent and relevant to what's going on in your industry.
I like to have a master social media editorial calendar that let's me see everything all at once, as well as having separate spreadsheets and/or tabs to help me keep track of more specific tasks such as guest blog posts etc.
It's important to note that having a separate content editorial calendar for your blog helps you plan ahead and keeps you proactive in your efforts to deliver valuable content.
A great plugin I've found very helpful and really enjoy using is the WordPress Editorial Calendar.
It's important to remember to schedule time weekly to actually produce blog content. This time should be free from distractions and interruptions, so turn that damn phone OFF! For some it will seem tough at first, but once you are in the habit of sitting down with your editorial calendar and fulfilling on the great ideas you have hatched – it will get easier and you will begin to enjoy it so much more.
Remember : Great blog content is more that just what you write – it's also in the video, photographs and podcasts you can create and of course in your reply comments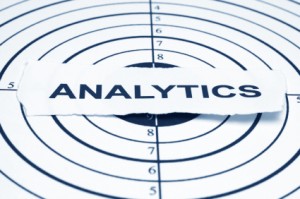 Pay attention to your on-site and off-site analytics.
On-site analytics measure a visitor's experience once the're on your website or blog.
Off-site analytics measures a website's potential audience and visibility. Learn How to Track Off-Site Clicks as Goals in Google Analytics.
Ask yourself : What actions do you want to track? How are you using your analytics to improve your content or track the ROI of that new ad campaign? What Role Does Web Analytics Play in measuring your online engagement?
'Some companies have built their very businesses on their ability to collect, analyze, and act on data. Every company can learn from what these firms do.' read more >
Analytics can map how site visitors discover and explore your content, what the most popular topics are and how they share it. Use this knowledge to remain flexible in your strategy and consistently strive for better content creation. 
Google analytics is a great place to start!  These Three Secrets to Using Google Analytics for Measuring Your Website's ROI will offer you a pure well of information to drink from!
The most important thing to remember is to Stay flexible with the content you create. There may be unexpected opportunities to cover events and breaking news that are time sensitive or you may have a shift in goals that changes your website/blogs core focus. By understanding the importance of NOW in terms of content creation, you can easily and continually generate a balance of sticky and evergreen content.
Interested in a little help or high-level steps to create more cohesive content? Contact me and let's chat!
Kristina Halvorson, in her article The Discipline of Content Strategy, easily shares that 'At its best, a content strategy defines: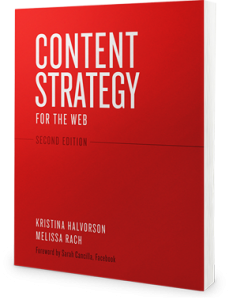 key themes and messages,
recommended topics,
content purpose (i.e., how content will bridge the space between audience needs and business requirements),
content gap analysis,
metadata frameworks and related content attributes,
search engine optimization (SEO), and
implications of strategic recommendations on content creation, publication, and governance.
Remember that 'Better Content Means Better Business' so pick up your copy of Kristina's book today. (No I have not been paid or compensated in any way – I just think this is a kick ass book.)
—
What books and articles have influenced how you have better developed your content strategy?