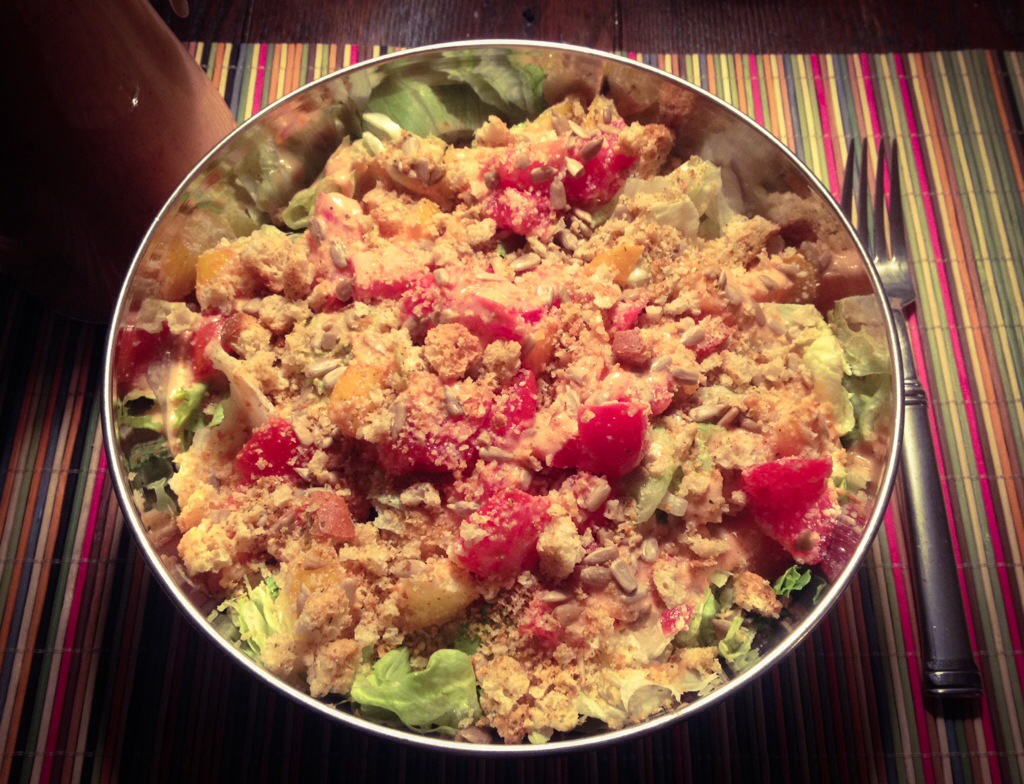 Since my kitchen is unavailable due to my "reclaim the space" movement. . . I felt like I needed to share a simple recipe that can be made window side in your living room. I have yet to have a meal come from my kitchen in over a week and my husband is getting twitchy for me to finish building, sanding and painting.
This salad recipe is a simple go to lunch for those of you who understand what hangry is. This is similar to my crispy onion wedge salad minus the onion and parmesan tomatoes. Nothing fancy here – I let my favorite dressing do all of the work while I get back to painting an building things.
Give it a try and be sure to share what you added to yours!
Ingredients: 
Hungry Couple creamy roasted tomato dressing
bowl of hand torn lettuce/mixed field greens
handful of Sunflower seeds
handful of bread crumbs (I love to use dried/crushed french bread)
1 med yellow tomato
1 med red heirloom tomato