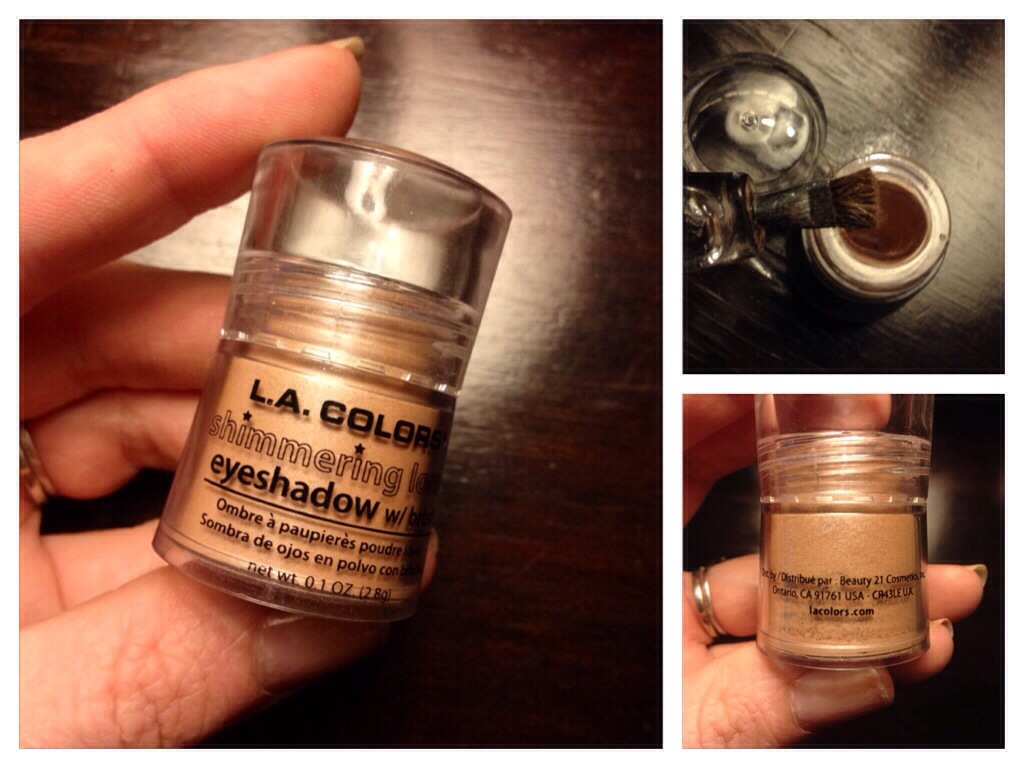 Instead of writing brush in the title of this post I wanted to write broom.
Seriously – it's like using a glittery straw broom on your eyelids. It is so painful in fact I recommend (for your own eye safety) not to use it at all. I'm still blinking out shimmer.
I wanted a little glow to go along with my freckles that have reemerged thanks to my time in the garden. The honeysuckle color is perfect for a barely there glow and though it was an impulse buy for me (no paid endorsement here folks) – I had hoped it would be a simple summer shadow to keep handy. I think it still can be if I bring an empty compact or container (to shake out some color to use) and my own brushes. . . seems like more work than it's worth though right? gah.
Tip: Don't stick your own nice makeup brushes in to try and mine the shimmer – this will cause serious damage to them if done repeatedly.
Broomstick brush eye scarring experience aside – this honeysuckle shade of eyeshadow would be better used as an all over bronzer for those of us with fair skin. Though using it as an eyeshadow is an option too – this color adds a soft summer glow without making you look like something that fell off a Christmas tree.
It's easy on the wallet. . . but a broom stick on the eyes. Next time I will listen to my husband, wait and spend a little more money.
Have you used this product? What did you think?
—
There are 15 shades of LA Colors Shimmering loose eyeshadow w/brush.