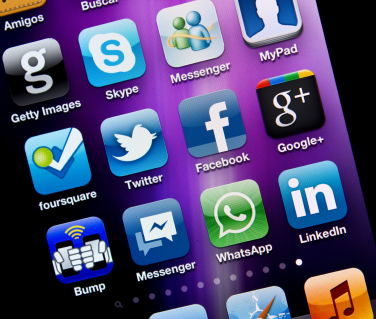 It is SO important to check your privacy settings and understand what social networks are connected and what you (and your friends and family) may be inadvertently broadcasting to the world. With social media sites like Facebook, Foursquare, Twitter etc. we often are sharing way more personal information than we think online. . . and that could put us in harm's way. I'm not trying to fear monger. I just want to bring to light and discuss the very real issue of online safety and over sharing.
Why am I so concerned with your social media settings you wonder? Eric Chilton, of CBS affiliate WFMY News 2, and I recently set out to see what we could find out about a perfect stranger in and around Downtown Greensboro. Armed with only 60 minutes and a cell phone, we waited for lunch time to roll around. Thanks to a simple search feature on Twitter we were able to find out not only where someone was having lunch (and surprise them), but where they worked, where they shopped. . . given a bit more time, I could have found out more.
Why were we being social stalkers you ask? The goal was to point out how much information we all share online and what that means to our privacy and safety.
This is an important lesson that so many of my friends and family just don't get. (You know who you are!)
Side note: Don't be afraid to ask friends and family to take down posts or images that infringe on your privacy. Be warned that you may get unfriended (totally happened to me) or at the very least the cold shoulder (I could fill a freezer).
When it comes to your privacy and safety – don't be bullied into over sharing.
Here are a few tips to help lock down what you share via social media and start the discussion of online privacy.
Twitter
Facebook
Foursquare
LinkedIn
Instagram
SnapChat
Photograph location data
Are there any social networks that I missed? Leave a comment and let me know!