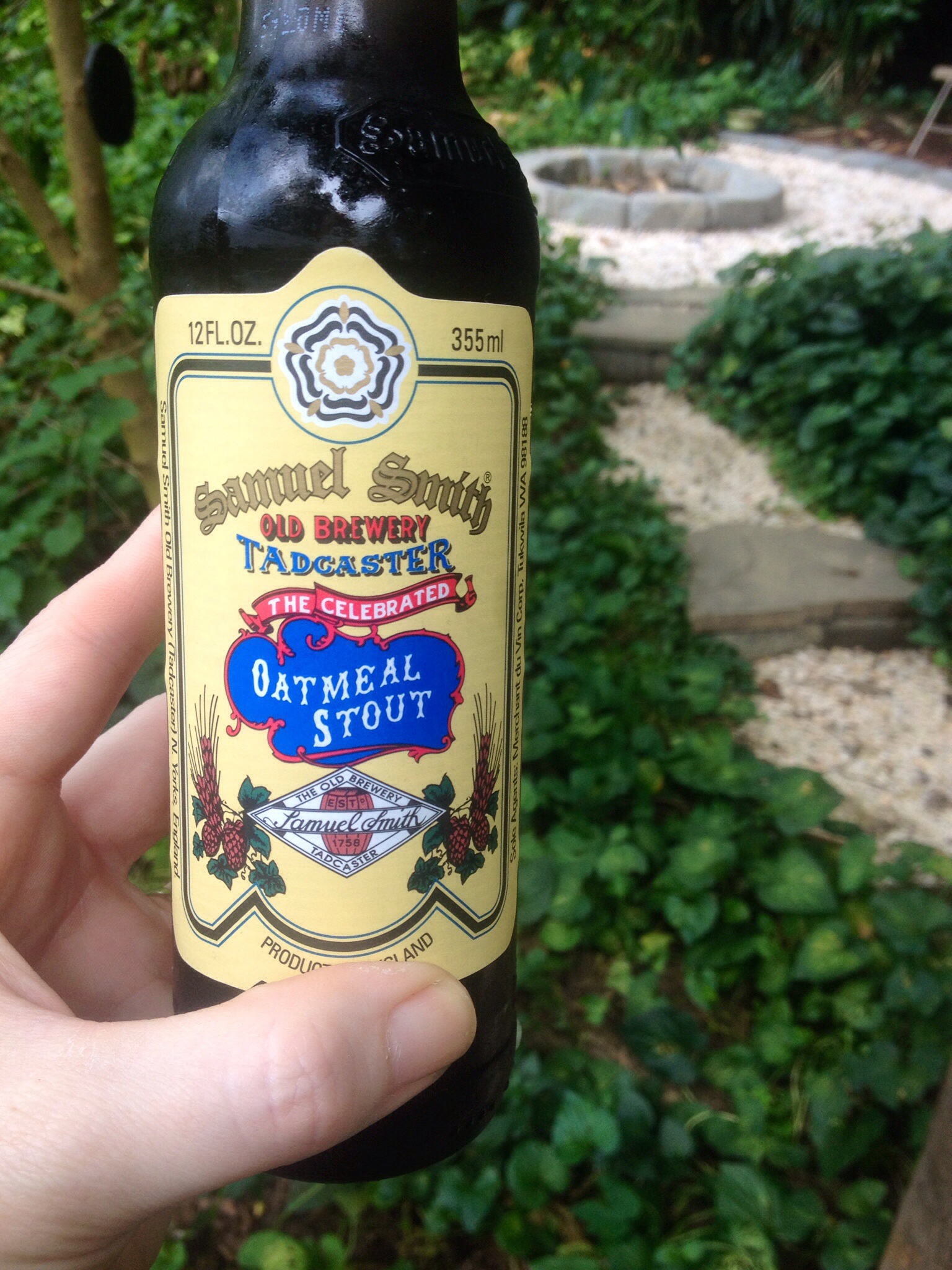 Let's get one thing straight – I am not what you would consider a regular beer drinker. Though I am always up to try one on the recommendation of a friend or my husband. Usually I enjoy a very dirty martini or fruity drink that I created – and wine more often than beer. That aside – I have to say that Samuel Smith Oatmeal Stout is one beer I will enjoy sipping by the fire pit this summer.
I tried it recently thanks to my husband's Swedish Sailors Stew (seriously this recipe is amazing and SO simple to make!) We usually have a couple of beers left over to enjoy while it cooks and that is exactly what I did.
After spending some time getting to know more about the Samuel Smith Old Brewery I discovered that it's is Yorkshire's oldest brewery and served in the regions 200 pubs. A damn fine reason to make sure your passport is up to date! Bonus? This beer is brewed with well water from a well that was sunk in 1758! Having grown up on a farm that drew it's water from an artesian well – I loved learning this little piece of info. 
Now, I have never heard of a beer being registered with The Vegan Society; but this stout (and almost all of their other products) is vegan and vegetarian friendly. *yay*
I hope you enjoy this stout and even give my husband's recipe a try while you're at it. (vegetarians replace the meat with tofu or a meaty mushroom). I my opinion, this is the beer that has made the BEST version of this recipe to date!
Be sure to take a look at what other beers Samuel Smith Old Brewery offers. There are quite a few that I look forward to trying. Oh, if you live in Greensboro, Bestway Grocery is the center of the universe regarding all things beer (in my opinion) and where I go exploring for new adventures in craft beer.