I found this recipe for how to make Butterscotch on Pinterest and was inspired to create this simple cocktail recipe. My husband, a bourbon drinker, was kind enough to part with a few ounces for the sake of research for this blog post. Bless him.
Though he prefers his bourbon neat, I love trying new libations. (Remind me to tell you about my martini mixers. Such fun!) With this particular recipe, I wanted to come up with something that would satisfy your sweet tooth and warm you up from the inside out on a snowy day. Not only that, I wanted to feel like I actually MADE this. I needed to know that I wasn't just throwing some ready-made ingredients together, sticking a straw in it, and calling it a day.
If you want to treat this more like a snow cream-like dessert cocktail, put all ingredients (including the ice) into a blender and liquefy. Chill in the freezer for 10-15 minutes. Blend a bit. Serve in a chilled martini glass with a drizzling of warm butterscotch and a small dessert spoon (like these).
Butterscotch Bourbon and Cream Cocktail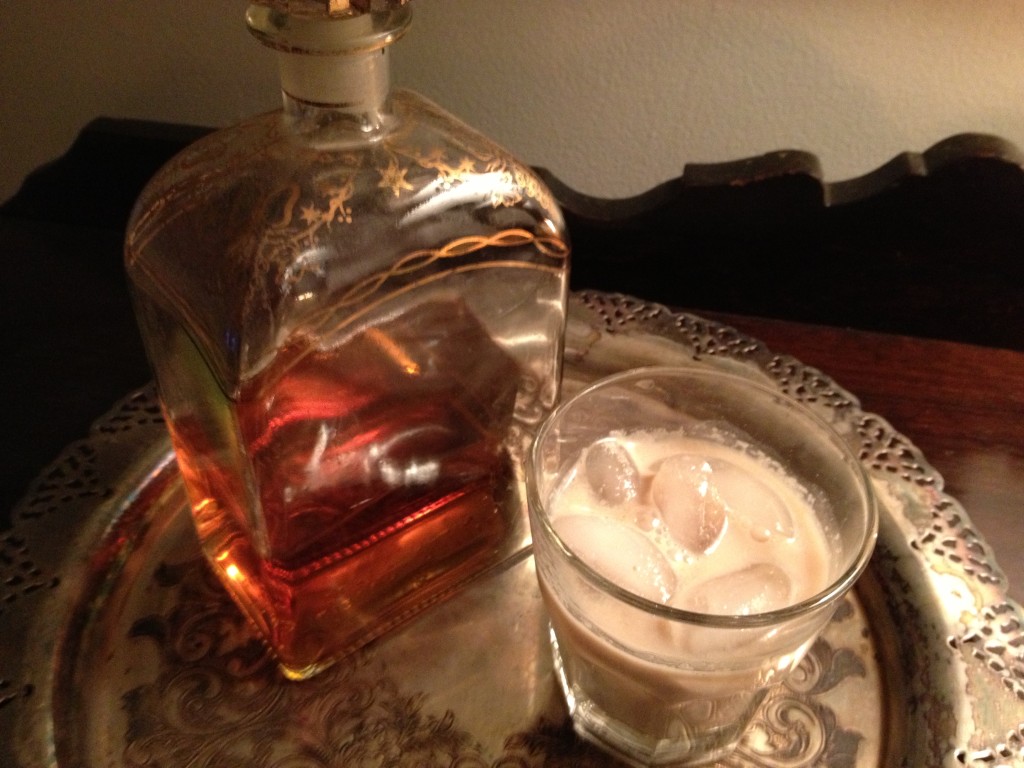 This recipe is perfect for snowy afternoons by the fireplace. Because of the homemade butterscotch, I may even serve this during the holidays. Thinking forward to summer weather – I am absolutely putting this in a blender and serving as an iced summer treat.
Ingredients
2 oz. Bourbon
2 tablespoons butterscotch (for recipe see pin above)
2 oz. heavy cream
Directions
This butterscotch recipe takes about half an hour to make, from start to finish.
Mix bourbon and warm butterscotch until dissolved.
In an ice-filled shaker add bourbon/butterscotch mix and heavy cream.
Shake vigorously and serve in a rocks glass. (I prefer mine without ice, but others prefer to be iced in!)