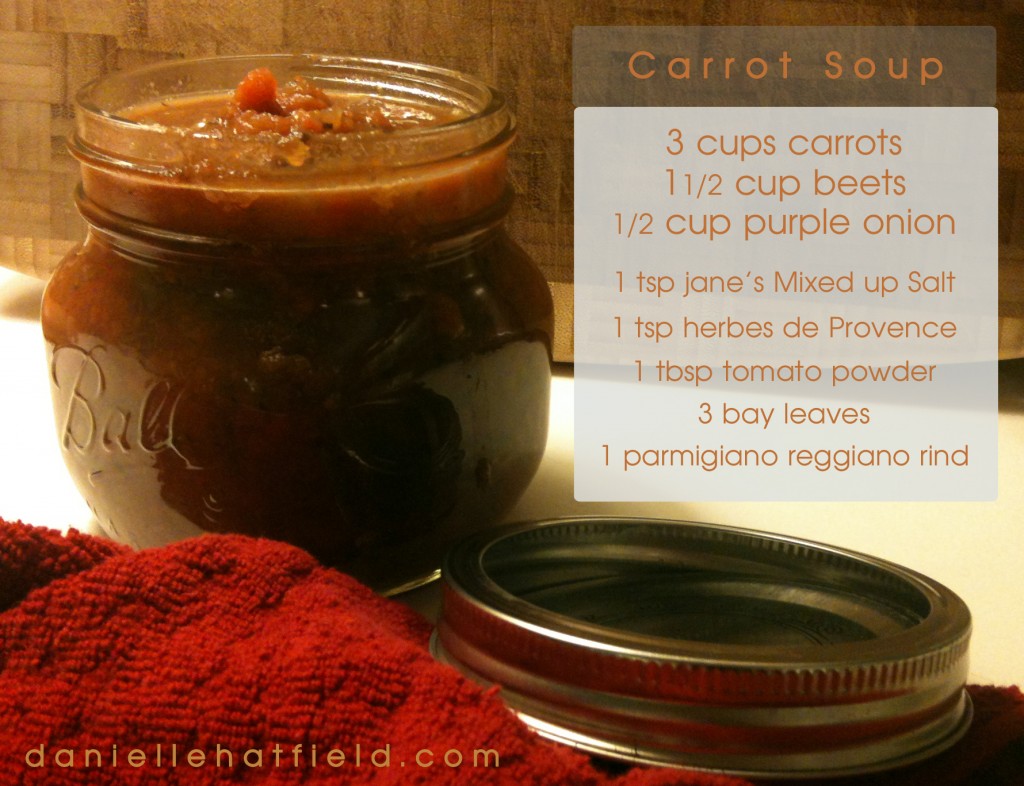 When it comes to cooking . . . I love a challenge. And this recipe, for me, was a challenge.
While visiting family recently, an elder remarked how long it had been since they had had a good carrot soup. I was left wondering if I had ever even had carrot soup. Just the mention of carrot soup doesn't give you the warm fuzzies like cream of broccoli or tomato bisque does it? I didn't think so.
Playing around a bit with what would make this soup less . . . well, carroty – was interesting to say the least.
I'm happy to say that I found it in the unlikely pairing of fellow vegetable outcast – the beet. Yup. The beet. But to me the real infusion of flavor comes not just from the main ingredients but the addition of a Parmigiano Reggiano rind and 3 bay leaves simmering over medium heat for a couple of hours.
I hope you enjoy this recipe as much as I enjoyed creating it. I recommend serving it with a fresh slice of homemade bread and garnish with Romaine lettuce and Parmesan cheese. Enjoy!
Time:
This takes about 2-3 hours from start to finish.
Ingredients: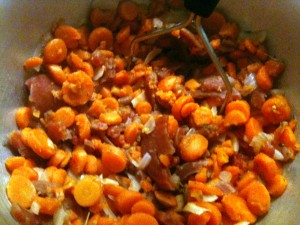 Directions:
Bring 6 cups of water and all ingredients to a rapid boil.
Boil for 10 minutes and reduce heat to medium – medium high for 30 minutes. Stir occasionally and continue to cook until carrots and beets are soft.
Remove bay leaves and Parmigiano Reggiano rind and set aside.
Drain and set aside carrots, beets and onion in mixing bowl. Mash thoroughly. (I prefer using the wire hand masher)
Add bay leaves and Parmigiano Reggiano rind back to broth an bring back to rolling boil. (remove these before serving!)
Add in carrot/beet/onion mash to boiling broth and reduce heat to medium.
Cook covered for additional hour or two over medium – to medium low heat.
Serve with fresh baked bread and garnish with hand torn romaine lettuce and Parmesan cheese.
—
What carrot recipes have you created or tried lately?