While working with Experience Farm client and friend, Gloria B. Collins on the design of her website, my husband and I were introduced to her passion for sustainable living through mindful choices . . . Slow Home Living.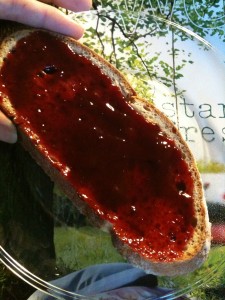 As Gloria and I got to know each other more, I began to look at my world through her careful and caring perspective and what I learned is that Slow Home Living was a lifestyle.
It took me back to the basic values my parents and grandparents held. Dinner as a family, bringing soup to a neighbor when they are under the weather, smiling at a stranger, saying thank you often, looking a person in the eyes as you shake their hand, calling a friend you haven't heard from in a while, giving (regardless of what it is) from your heart.
We each possess the power to offer small, kind gifts that are the essence of Slow Home Living.
For me it's waking up to a kiss on the forehead, taking naps in the sunny spot of the library, receiving homemade preserves from a neighbor, baking bread and sharing our favorite local honey with a friend, it's the warmth of a hand made blanket on your lap, it's long walks hand in hand with the love of your life . . . it's unexpected packages from far off beautiful places that make the distance between friends melt away. It's all in the little things.
I think Gloria described it best in her guest post for Stagetecture "Slow Home Living is a belief about creating a mindful approach for everything we do in our lives and for our families, it's about allowing only treasures into our homes and feeding our lives the very best we deserve."
To me, Slow Home Living is more than a mantra, I believe that it's a series of small, kind gifts . . . to ourselves, our family and friends. These gifts have the power to lead us down a beautiful winding path to a better way of life.
—
What small, kind gifts have you received lately?
How have you been inspired to slow down and take a more mindful approach to your life?