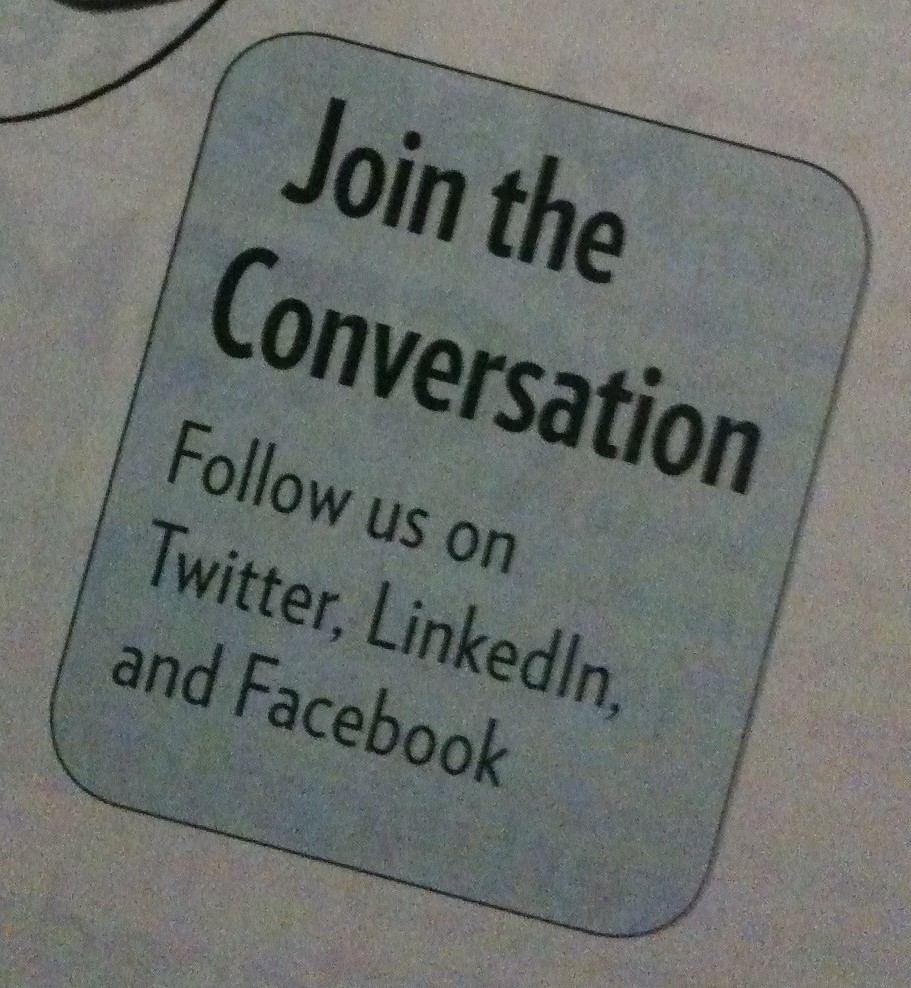 How many times have you seen a sign, advertisement or business card that begs you to "Find us on" Twitter, Facebook, or any other social site without giving you the URL?
I don't know about you, but this drives me batty!
How on earth can so many marketing/art departments, agencies or owners be SO out of touch with the social world and neglect one of the key reasons they are spending an obscene amount of money on the damn ad to begin with? It's to connect with the people who BUY their product.
Every time I see a company that uses the 'Find Us' philosophy in their advertising – the first thing I think of as a consumer is "you could give a sh*t about me and expect me to do all the leg work to search for you, to find your product" . . . No thanks. Putting "find us" in your advertising has, for some,  become the new designer handbag that clashes with everything.
For the record – Yes, I do design ads and business cards among other things and, to my memory, have never used the 'find us' philosophy. It is simply offensive as a consumer (and I will ALWAYS be a consumer first.)
You want to know a not so secret secret? You have seconds, to catch someones attention – so do you really want it to be an instant and negative 'Find us' you do all the work to see how awesome we are online' encounter?
Just sit back for a second and imagine how many more genuinely interested fans/followers you would have if you just gave your customers the right directions to where you wanted to engage with them.
If you are an agency/magazine and allow something like this to go to print for one of your clients you should be bitch slapped. To be fair though, I do have to say that many businesses take the "we'll design your ad for free" deal for the publication they are advertising in – and when they do, they fracture their brand. No offense – but most publications have absolutely no investment in your brand consistency . . . the only thing they have in mind is filling ad space. There are a rare few who 'get it' and will ask to see collateral marketing to guide their design – but in my experience . . . they are far and few between.
Here are a few examples of those doing it well and more of those who could use a little help to find their way out of the "find us" philosophy.