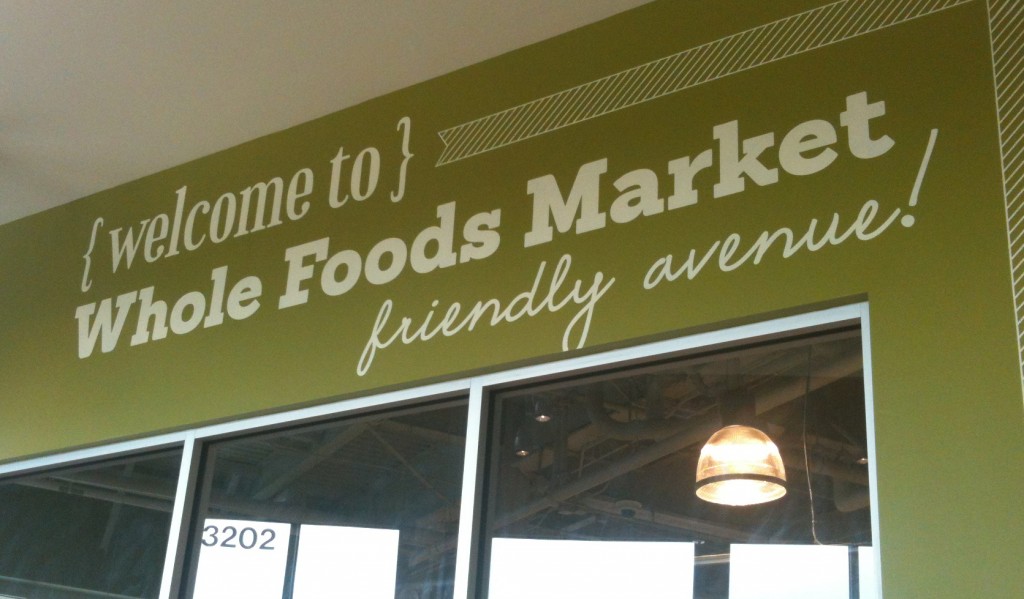 Having a new grocery store come into a community means a new choice for shoppers, more jobs and with Whole Foods, a chance at a healthier community.
During my tour, I met many team members from stores all across the country who shared stories about the products, policies, quality standards  and company values.
If you didn't know, Whole foods is 'the world's leader in natural and organic foods, with more than 310 stores in North America and the United Kingdom.' They employ 62,000+ which is a fantastic journey of growth from those 19 people who started their first store in Austin Texas back in 1980.
During the tour, I learned more about 365 Everyday Value Products offered by Whole Foods. 365 products are often HALF the price of comparable products and are held to the high quality standards of Whole Foods. Want to learn how you can save money, eat healthier and not compromise on quality? Check out the FAQ's on the 365 Everyday Value Products. I personally can't wait to try them!
It was refreshing to discover their passion for sharing knowledge of food through healthy recipes, cooking classes, a huge selection of Gluten Free products and about their commitment to supporting the local community by incorporating local art (Elsewhere artists collaborative helped with elements of the store) as well as the fact that they are proud to support local companies and farmers by carrying their products.
The Grand Opening for the Friendly Center location is Thursday April  12, 2012 at 9 a.m.
Be sure to keep up with the healthy adventures on their blog the Whole Story. (cute right?)

p.s. I love that you can even shop online! Perfect for those busy days.
Whole Foods, Whole People, Whole Planet
—
What do you love most about shopping at Whole Foods?
How have you led a healthier life since shopping at Whole Foods?
What will you have for your Whole Foods Friday Dinner?