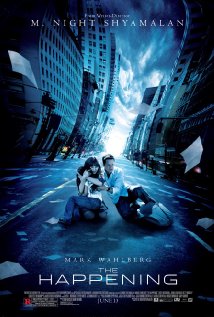 The Happening, is an American apocalyptic film written, co-produced and directed by M. Night Shyamalan.
Since The Sixth Sense, M. Night Shyamalan has been exploring subjects that scare the shit out of us. I can't imagine a scarier thing to contemplate than an unknown event destroying the world as I know it. . . some folks have said that this movie sucks. I haven't made up my mind yet.
The stars Mark Wahlberg and Zooey Deschanel lead us through this strange and brooding crisis as it unfolds. . . no spoilers here.
—
Have you seen it?
What did you think?