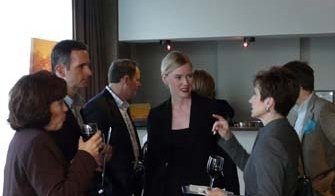 Gary, a native of Louisiana, has devoted her time and art to bringing attention to vanishing wetlands. She developed a project called
Marsh Mission
.   Collaborating with photographer
C.C. Lockwood
, they spent a year working in the marsh and swamp areas painting and photographing. They have developed a teaching CD which is being used by educators in classrooms across the United States. Her best selling book "Marsh Mission: Capturing the Vanishing Wetlands" was created from this experience and a limited number of autographed copies of this book will be available at The Blue Diamond Gallery.
Rhea has received numerous honors and awards for her work and many are held in museum collections, in the Louisiana State Capital, Louisiana State University, and the American Embassies in Australia, Bahrain, Jordan, and Venezuela and in many individual and corporate collections.Gary's work has been published in several magazines including Louisiana Life, American Artist, Art & Antiques, and numerous regional journals. She has been featured on television on CBS Sunday Morning, Delta Hands, and Louisiana Public Broadcasting. She was recently voted "best painter" in the Best of 225 AWARDS by the readers of 225 Magazine, a publication of the Greater Baton Rouge Metropolitan Area. This widespread distribution of her work allows people everywhere to share in her joyful artistic statement of love for the places she paints.Rhea chose to exhibit with The Blue Diamond Gallery because of their enthusiastic support of nonprofits. By requiring each of its exhibiting artists to choose a nonprofit during the exhibition period, The Blue Diamond Gallery offers a unique venue for many charitable foundations.
Regarding her partnership with The Blue Diamond Gallery, Gary shared "I think it amazing that they are working so diligently to raise awareness and funds to build a stronger community. It spoke to me, not only as an artist but, as a responsible citizen."
Gary's exhibit will show from April 2-30 and can be viewed during normal gallery hours: Monday – Saturday, 10-6pm or online at www.thebluediamondgallery.com.
Be sure to visit her website here : http://www.rheagary.com/