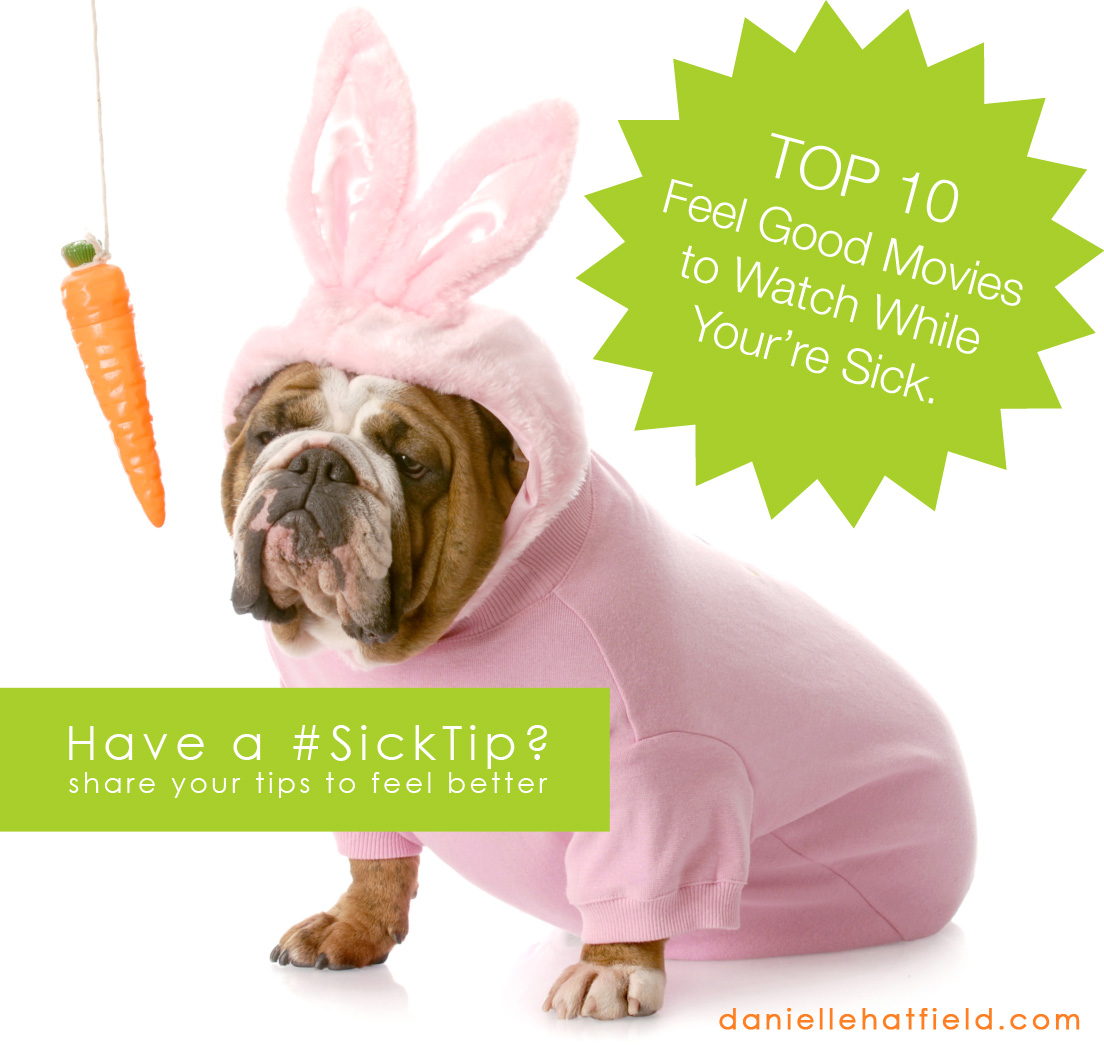 No one likes being sick. Especially me.
I usually push my self to the point of collapse before admitting I am indeed sick. This is when I relent to the fact that I am no good to anyone dripping snot and coughing up what feels like boulders. (sorry about that visual, but it's true)
When, I reach this point, I'm usually in bed or on the couch, watching movies through a sniffly, medicated glaze. I want happy, feel good movies that will make me forget for a little while that I feel like death warmed over.
Get your heating pad, cup of broth, box of Kleenex and pull on a blanket. . . these movies will see you through until you feel better.
—
What are your favorite Feel Good movies?