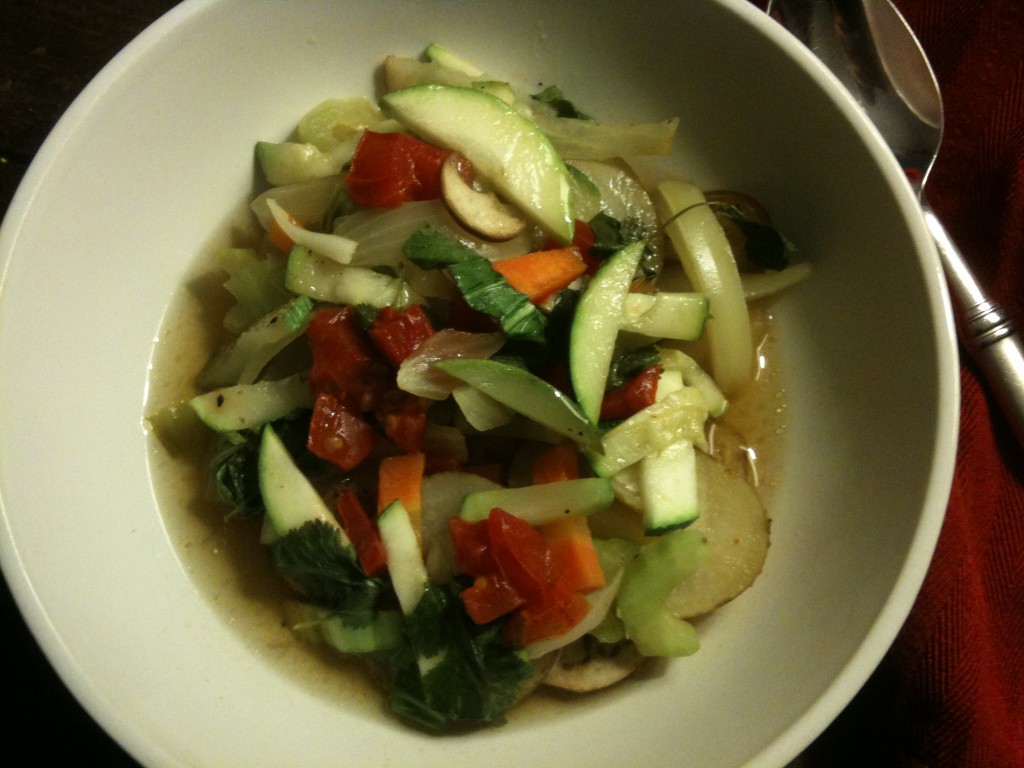 There is nothing that I love more than a healthy recipe that is made with fresh vegetables. I'm pretty sure that soups and stews are some of my favorite "create as you go" dishes that rarely go wrong.
This recipe can be served as a meal of it's own or you can drain the veggies, save the stock and serve them as a side.
Time:
This takes about 2-3 hours from start to finish.
Ingredients: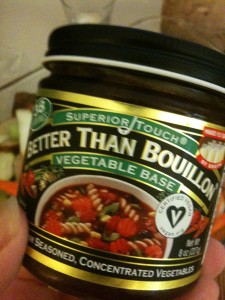 4 potatoes
2 medium zucchini
2 medium squash
1 large yellow onion
1 large carrot
1/2 head of red leaf lettuce
5 stalks celery
2 endive
1/2 cup cilantro
2 Tablespoons Superior Touch Better Than Bouillion Vegan Base
6 cups water
garnish : diced tomato
– I did not use salt or pepper in this dish as the the broth and base offered all the flavor.
Directions:
Cut, dice and prepare vegetables how ever you prefer and set aside. (I like to leave the skins on my potatoes)
Bring water to a rolling boil add 2 Tablespoons Superior Touch Better Than Bouillion Vegan Base and potatoes, celery and onion.
Boil for 15 minutes reducing heat to medium and cooking for an additional 30-40 minutes.
Add all remaining ingredients (except garnish) and continue to cook over medium heat for 30 minutes.
Ladle out serving and garnish with freshly diced tomatoes.
Full Disclosure : About 85% of my diet is now vegan or vegetarian . . . but I just can't give up that other 25%. I blame that on tasty tasty bacon and Neese's Sausage.
—
What Vegetarian/Vegan Recipes have you created lately?
Are your recipes ever inspired by what you grow or purchase from your local farmers market?