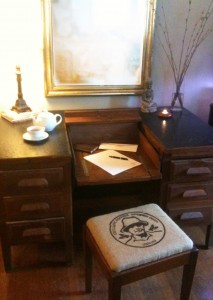 It's no secret that I love coffee or that I have a passion for DIYs that goes back to my first refinishing project with my mom at the age of 11.
This project brings my two favorite things together in a fast and simple DIY that is a great way to wake up an old sewing bench!
Start to finish:
Approximately 30 minutes.
You will need :
burlap coffee bean bag (The one I used came from local roaster Krankies)
staple gun
flat head screw driver
needle nose pliers
scissors
sewing bench
What you will do :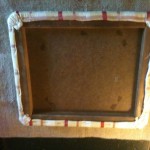 cut the sides of the coffee bag off
center the sewing bench seat on the image or text on your coffee bean bag and cut off excess burlap
flip sewing bench seat over face down (make sure you do this carefully so your image remains centered)
use staple gun the set 4 anchor points in the center of each side of the sewing bench seat
working carefully, pull burlap taut and staple all around except corners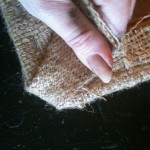 hold corner fabric taut to create even creases and staple
cut excess fabric (not to close to the burlap!)
polish your sewing bench and replace seat
sit down and enjoy a cup of coffee
Note: You can sew a backing on the burlap (an old sheet will do) to keep it from fraying. I chose not to and placed my staples closer together.
Friendspiration: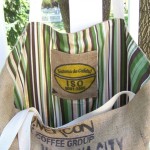 Looking for more inspiration or maybe something that is already made?
Check out this great coffee bean beach tote made by twitter friend @MaidenJane who's passion is quality, hand made products.
Pop in and check out the amazing things she is sewing and be sure to tell her I said hello! :)
—
Have you made a project with coffee bean bags? Share your DIY in the comments!