Recipe: Krispy Kreme Delight Martini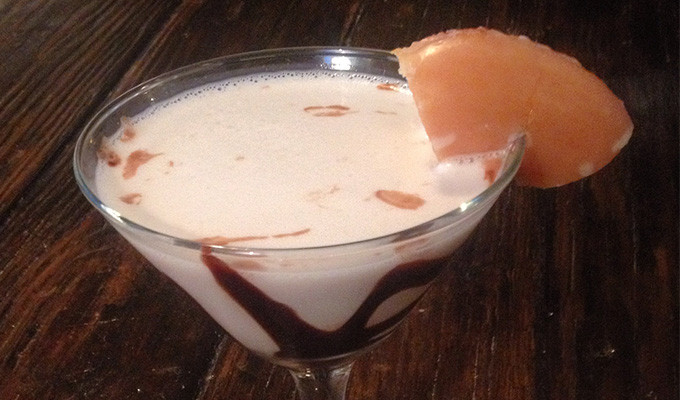 Author:
Danielle Hatfield
1 oz. Evan Williams Green Label, 80 proof
1 oz. Irish Cream Liqueur
2 oz. half and half
½ oz. vanilla simple syrup
Hershey's Chocolate Syrup
Krispy Kreme original glazed doughnut (quartered)
Drizzle chilled Hershey's Chocolate Syrup into chilled 6 oz. martini glass.
In shaker, mix all liquids and shake vigorously until VERY cold.
Add contents of shaker gently to martini glass being careful not to disturb chocolate in glass.
Take whole Krispy Kreme original glazed doughnut and cut into quarters.
Take one-quarter of doughnut and carefully cut a small notch on inside then place on rim of glass.
ENJOY!
Recipe by
Danielle Hatfield
at https://daniellehatfield.com/2015/12/recipe-krispy-kreme-delight-martini/